CHICAGO — Jonathan Toews scored 46 seconds into overtime, Robin Lehner made 37 saves and the Chicago Blackhawks beat the Columbus Blue Jackets…
Mark Scheifele scored 47 seconds into overtime and the Winnipeg Jets rallied from an early two-goal deficit to beat the winless Chicago Blackh…
TORONTO — Alex Pietrangelo scored the tiebreaking goal in the third period, leading the St. Louis Blues to a 3-2 victory over the Toronto Mapl…
PRAGUE — It was a successful home debut for Flyers coach Alain Vigneault — a long, long way from Philadelphia.
ST. LOUIS — Jakub Vrana scored at 2:51 of overtime to give the Washington Capitals a 3-2 victory over the Stanley Cup champion St. Louis Blues…
CHICAGO — The Chicago Blackhawks traded Marian Hossa and Vinnie Hinostroza to the Arizona Coyotes on Thursday, parting with a promising young …
LAS VEGAS — The Vegas Golden Knights' incredible inaugural season isn't slowing down in the Stanley Cup Final.
BLOOMINGTON — The Central Illinois Flying Aces selected Stephen Halliday with the first overall selection in Phase I of the United States Hock…
Blues defenseman Vince Dunn has been scratched from Canada's roster for the upcoming world championships because of an injury.
BLOOMINGTON — The Central Illinois Flying Aces lost to Chicago in a shootout, 2-1, in their season finale late Saturday night in front of a se…
GENEVA — The Central Illinois Flying Aces exploded with four goals in the second period to take the lead before the Chicago Steel rallied for …
Ken Hitchcock wasn't sure how long he would coach the Dallas Stars the second time around after 15 years away.
There will be a heavy Blues representation on the Team Canada squad at the 2018 International Ice Hockey Federation World Championship.
BLOOMINGTON — The Central Illinois Flying Aces announced on Wednesday a pair of fundraising efforts to support the Humboldt Broncos of the Sas…
Had the Blues made the playoffs this season, they would have participated without leading scorer Vladimir Tarasenko.
Blues right wing Vladimir Tarasenko will have surgery on Wednesday to repair a dislocated left shoulder suffered in the final game of the regu…
Chicago Blackhawks star Patrick Kane will be the United States captain at the upcoming IIHF World Hockey Championship in Denmark.
Wednesday night was the latest in a list of games for the Blues to put behind them.
ST. LOUIS — Joel Quenneville has experienced numerous unfamiliar aggravations during his first losing season in 21 years as an NHL head coach …
If the Blues left Scottrade Center feeling down after their 4-2 loss to the Washington Capitals put their playoff chances in doubt, they were …

Scritchlow Concrete Lifting & Slabjacking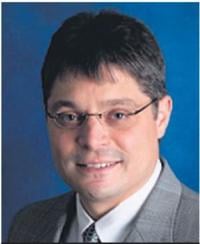 GREEN BAY, Wis. — Lynden Breen scored his first goal for the Central Illinois Flying Aces less than four minutes into Saturday night's United …
CHICAGO — Blackhawks defenseman Brent Seabrook played in his 1,000th regular-season game Thursday night, adding another accomplishment to his …
CHICAGO — What was left of the United Center crowd was mostly quiet while the final seconds of an era ticked off Tuesday night. There was no b…
Vladimir Tarasenko will not play for the Blues on Wednesday night against Boston, the second full game he'll miss.
CHICAGO — One day after a flurry of Boston power-play goals doomed them, Patrick Kane and the Chicago Blackhawks tightened up and turned the t…
BLOOMINGTON — The Central Illinois Flying Aces fell into a 4-0 hole and wouldn't recover in a 5-2 United States Hockey League loss to the Gree…
PEORIA — Simon Butala's first goal of the season proved to be the game-winner as the Central Illinois Flying Aces posted a 2-1 win over Easter…