CHAMPAIGN — The NCAA transfer portal has taken on a life of its own. Each day, seemingly, a new player enters and starts the recruiting process over again. Navigating the portal is becoming as important as having a pulse on high school recruiting class.
Underwood has taken advantage of and lost players to transfer in each of his seasons at Illinois. More recently, he landed a pair of sit-out transfers in Austin Hutcherson and Jacob Grandison. After his third year as Illinois' head coach, though, Underwood doesn't have to reshape his roster this offseason. The Illini will have at least one open scholarship spot and possibly two depending on sophomore guard Ayo Dosunmu's decision to turn pro.
The COVID-19 global pandemic has created a new set of challenges in filling out a roster. Players are prohibited from visiting campus and in-person interactions with coaches leading to recruiting being done over the phone and through video conferencing programs. On top of that, the NCAA is contemplating pushing back its vote to allow a one-time transfer from April to June, according to Jon Rothstein of CBS Sports, creating more uncertainty in the process of roster building.
Underwood and his coaching staff have a plan in place to navigate the uncertainty while filling out their roster. Perhaps a stretch four makes sense on the team, or a big man or point guard who could be required to sit out a season should the NCAA not pass the one-time transfer waiver.
"We feel like we're in a good position, really, at every spot," Underwood said Tuesday via teleconference. "I think you start getting very detailed. We could potentially use a stretch four. I think a little bit depends on the one-time transfer rule if kids sit, if kids are eligible."
Underwood's tone doesn't change when he talks about his current roster. Hutcherson and Grandison are key reasons why. Both sat out the season, per NCAA rules, but were allowed to practice with the team and work with head strength and conditioning coach Adam Fletcher.
Grandison, a 6-foot-6 forward, started all 33 games as a sophomore at Holy Cross in the 2018-19 season and led the team with 13.9 points per game. He's a 6-foot-6 forward who will have two remaining seasons of eligibility. Hutcherson is also listed at 6-foot-6 and transferred to Illinois from Division III Wesleyan University, where he started all 25 games as a sophomore and averaged 20 points. Both have two seasons of eligibility remaining.
"Most of the world doesn't know about Austin and Jacob and their sitting out and what they bring to our table," Underwood said. "We get so consumed with grad transfers and our recruiting classes."
Each player is a tick different, Underwood said. Hutcherson can play the one, two or three position on the floor, and Grandison can play the two, three or four position. 
"They bring different things to the table in what they do," Underwood said. "To have those two guys go through a year of practice was huge. There were times in practice where on the scout team, they were a handful. They're older. They've both gained weight.
"That's allowed us to be in position where we don't have to panic. We don't have to feel like we have to go out and just take a piece that's a question mark. We're in a position now where it's about our culture and it's about the locker room and fitting in, and if it's a grad transfer, they're coming here for the right reasons."
Tucked in the process of filling out the roster is the future plans of Dosunmu. He excelled as a sophomore, and a run in both the Big Ten and NCAA Tournament would have assuredly raised his draft stock. The coronavirus not only stopped both tournaments from happening, but has created a cloud of confusion over the NBA Draft process.
NBA teams cannot meet or scout players in person, and though the draft combine is scheduled for May 21-24, it's speculated that the event is tentative, at best. The draft itself is scheduled for June 25, but it remains to be seen if that will be postponed.
The current schedule is such that college players have until April 26 to declare for the daft and must withdraw by June 3 to maintain college eligibility. That timeline also could be subject to change. 
"There's a lot of factors that are so unknown," Underwood said. "You can play into not knowing if there's going to be an NBA season, not knowing what the draft process even is. That trickles down into what agents are doing and how they're going about their business. Unless you're a pretty surefire top 10 pick, it gets pretty challenging to know even what that process is.
"You've got to think at this point you don't know what the summer league looks like, what the draft combine would look like, what the draft would look like or what that would be. There's a lot of factors that go into that. Ayo is in a position to examine all of those things and talk with his people. They have done the evaluation process, that's still out there for all the athletes to go through. Ayo is in that process. We'll see."
One thing Underwood won't do is put a timetable on Dosunmu's decision.
"We're never going to put guys in that kind of situation," Underwood said. "It's not about pressuring anybody. It's always about trying to be in a position of support and help. I would never put an athlete in a situation … we've always got a home and I want our guys to always know that."
---
PHOTOS: 31 amazing Illinois basketball history photos
1987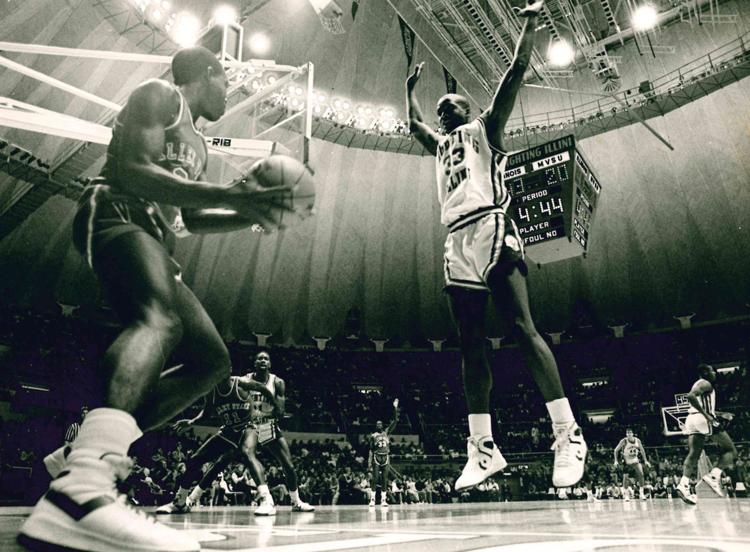 Ask Kendall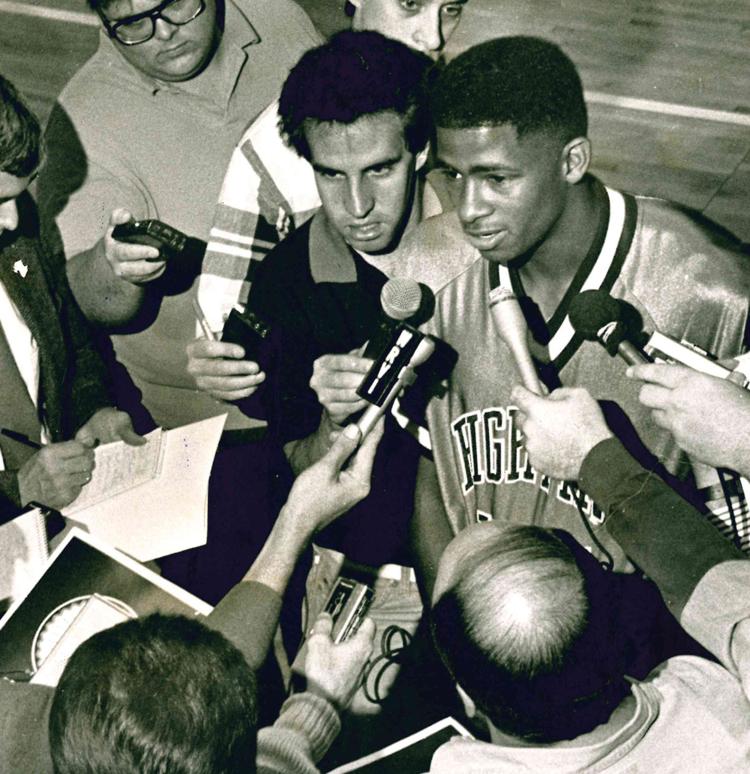 Big Reach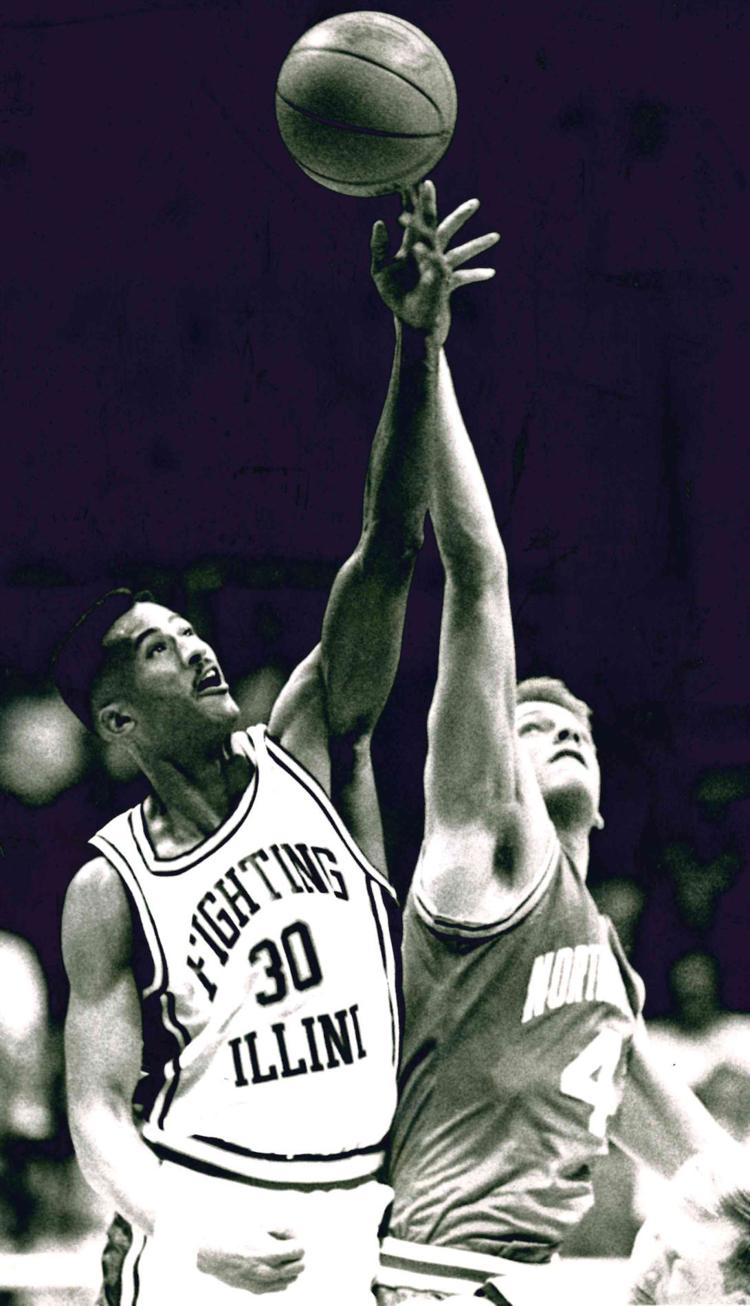 Celebrate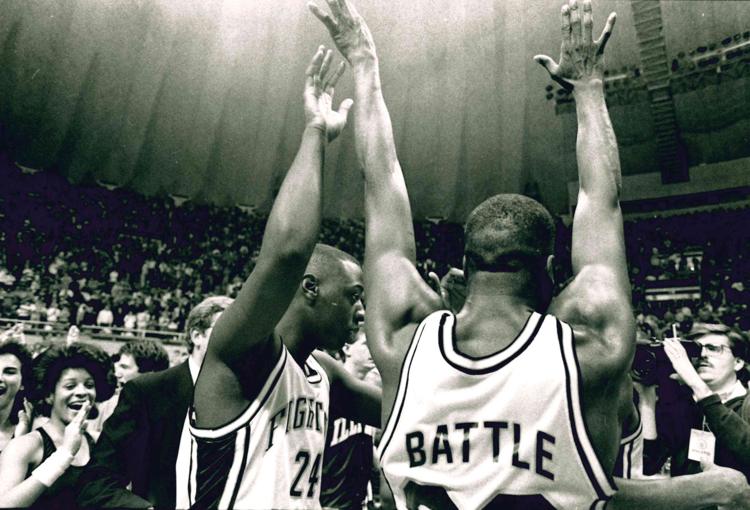 Center Court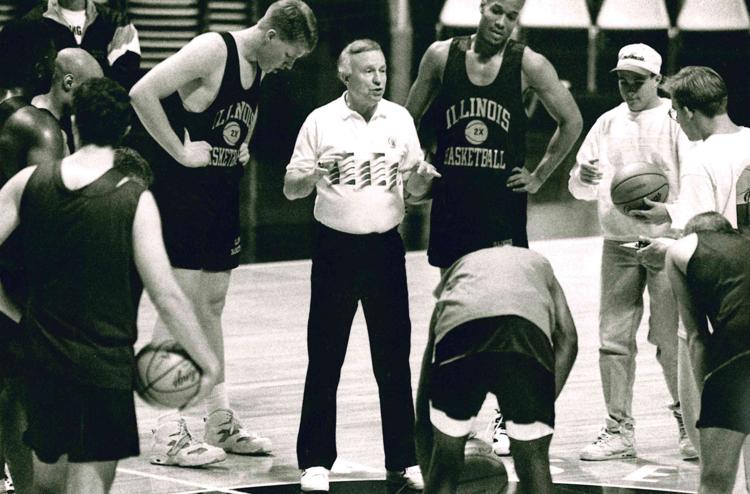 Cheerleading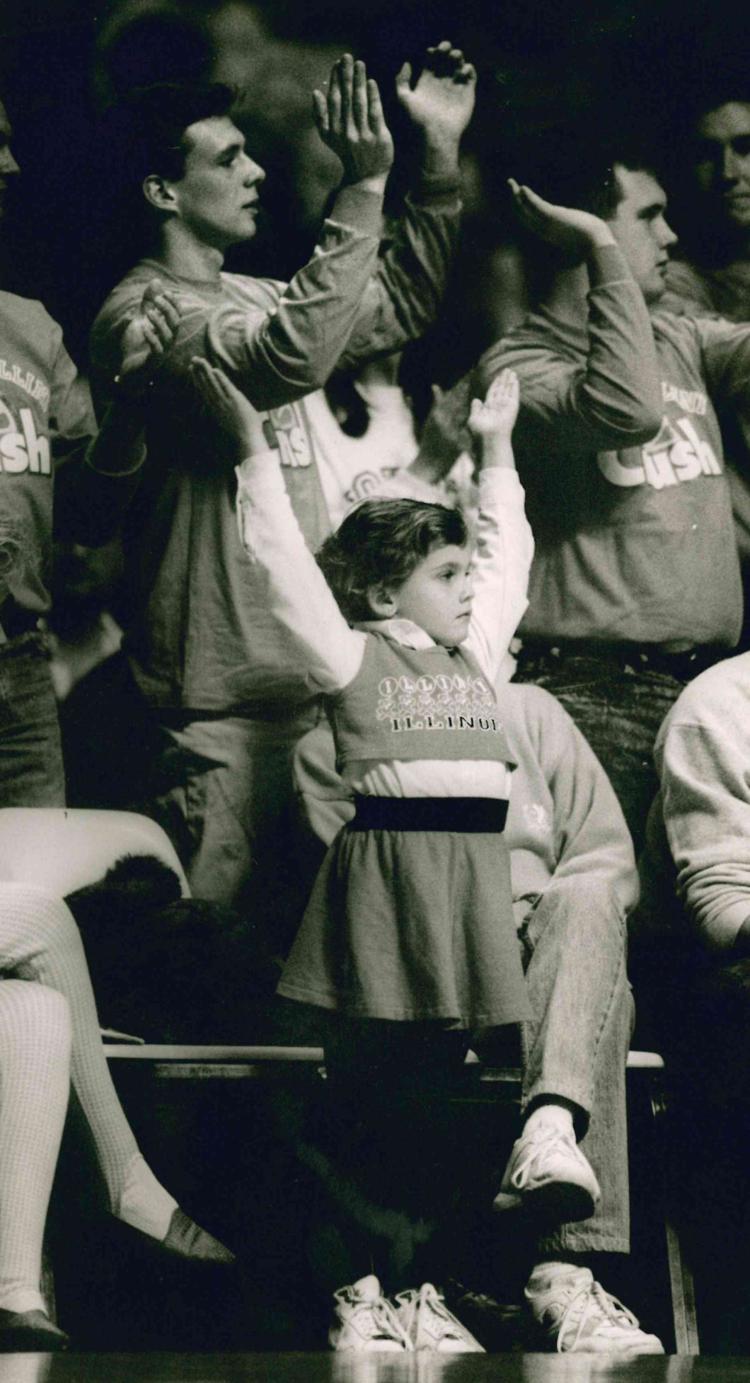 Chief Illiniwek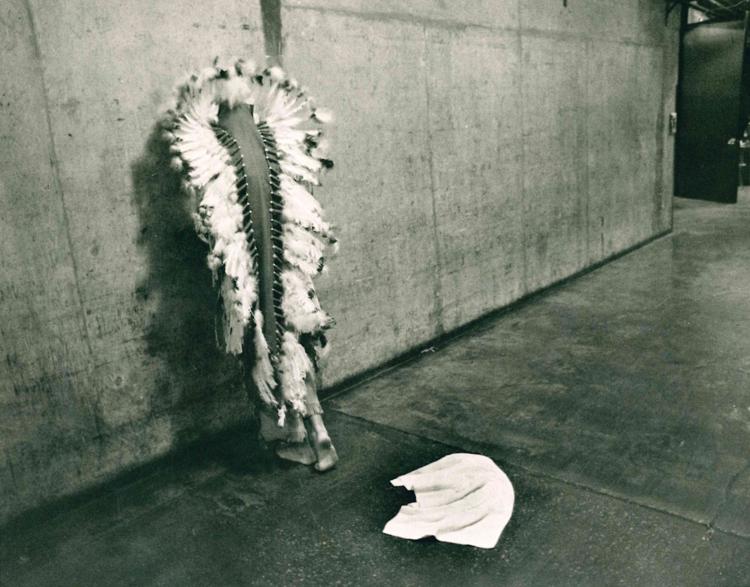 Coming through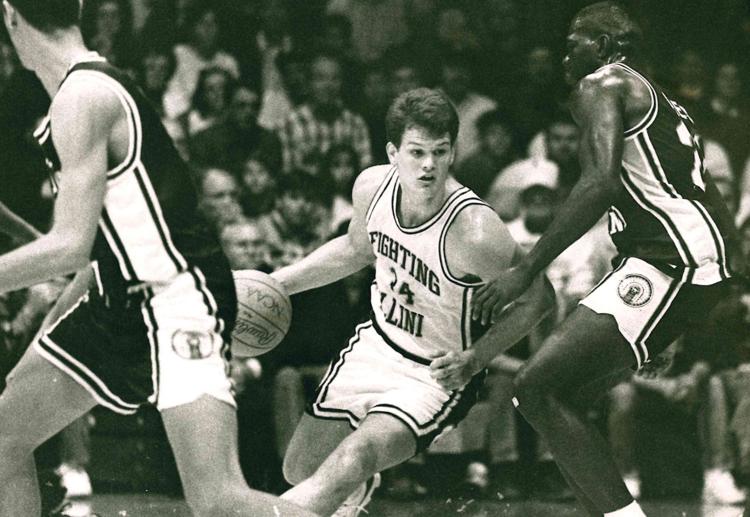 Distraction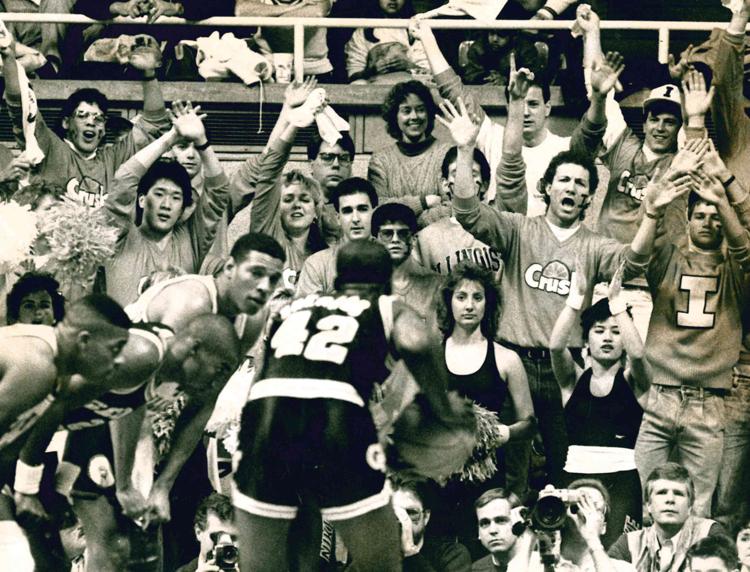 Easy does it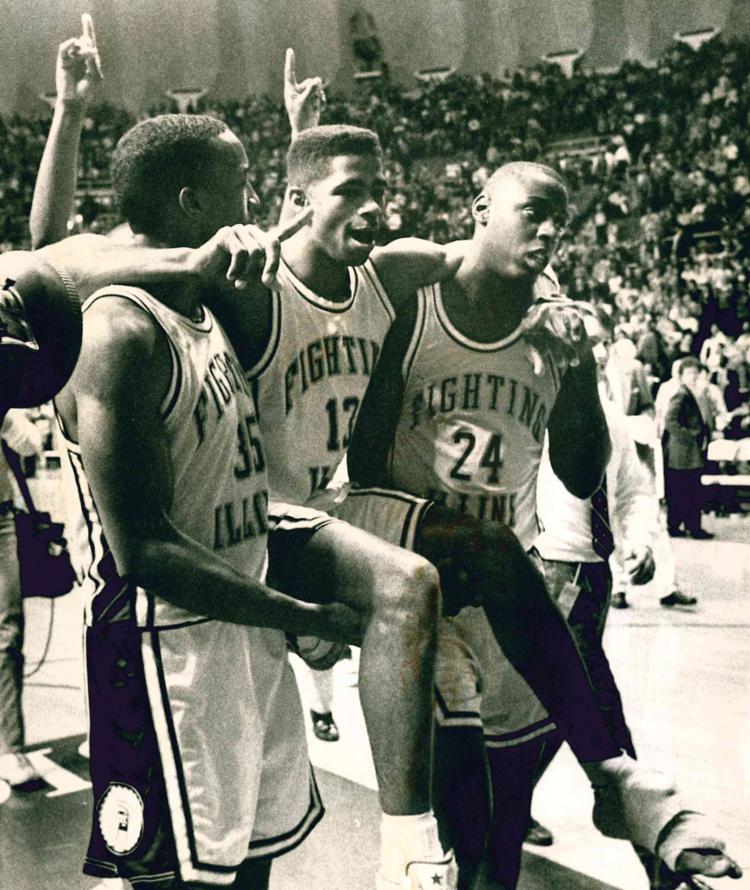 Efrem Winters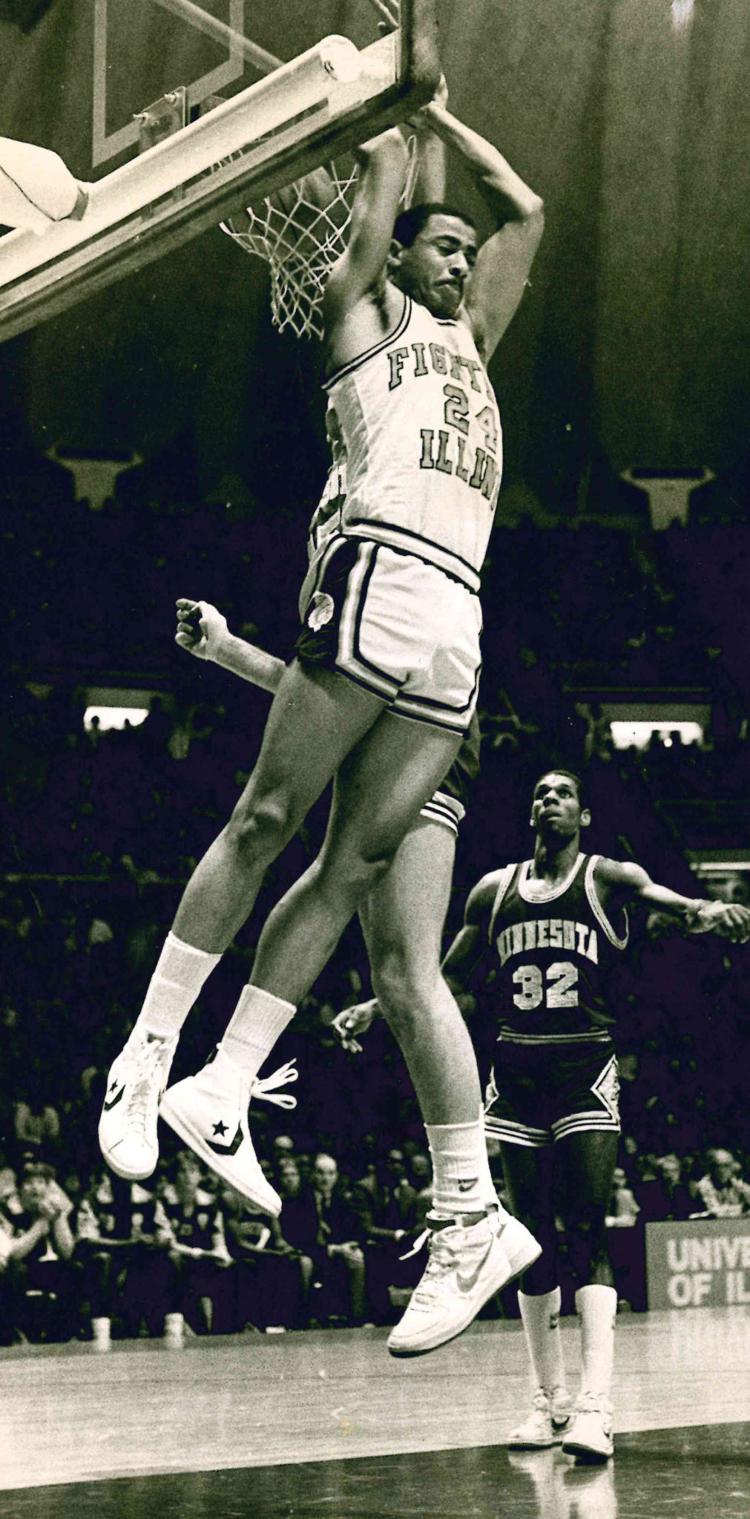 Efrem Winters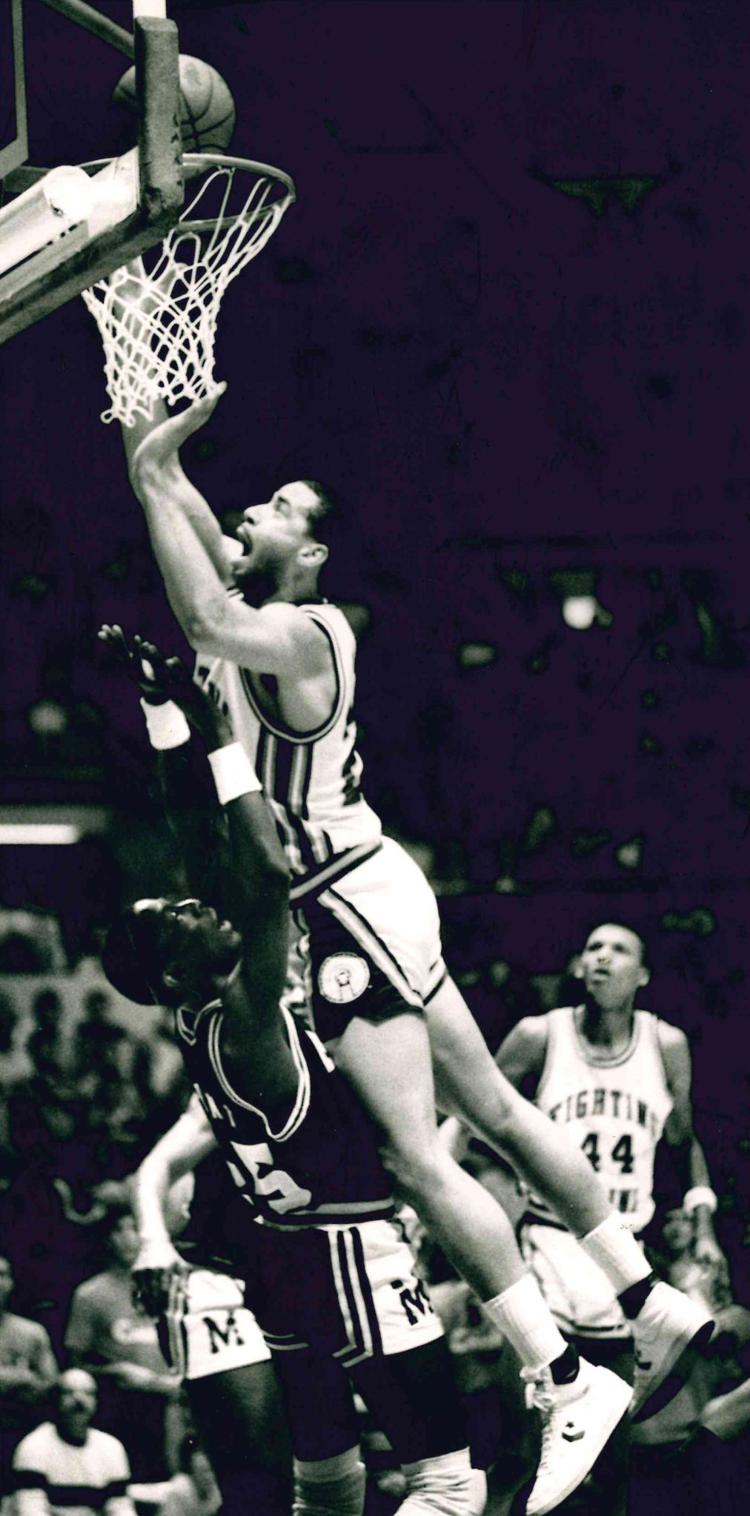 Fierce Rebound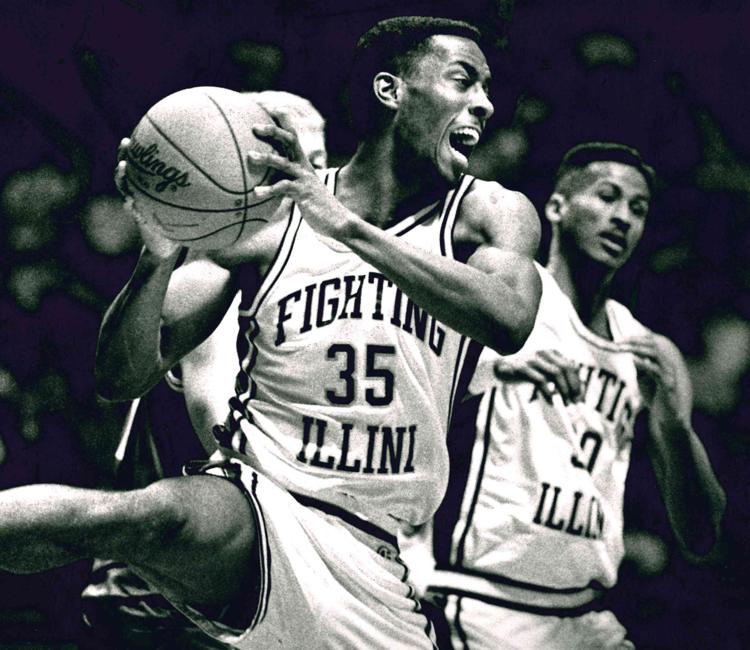 Free for all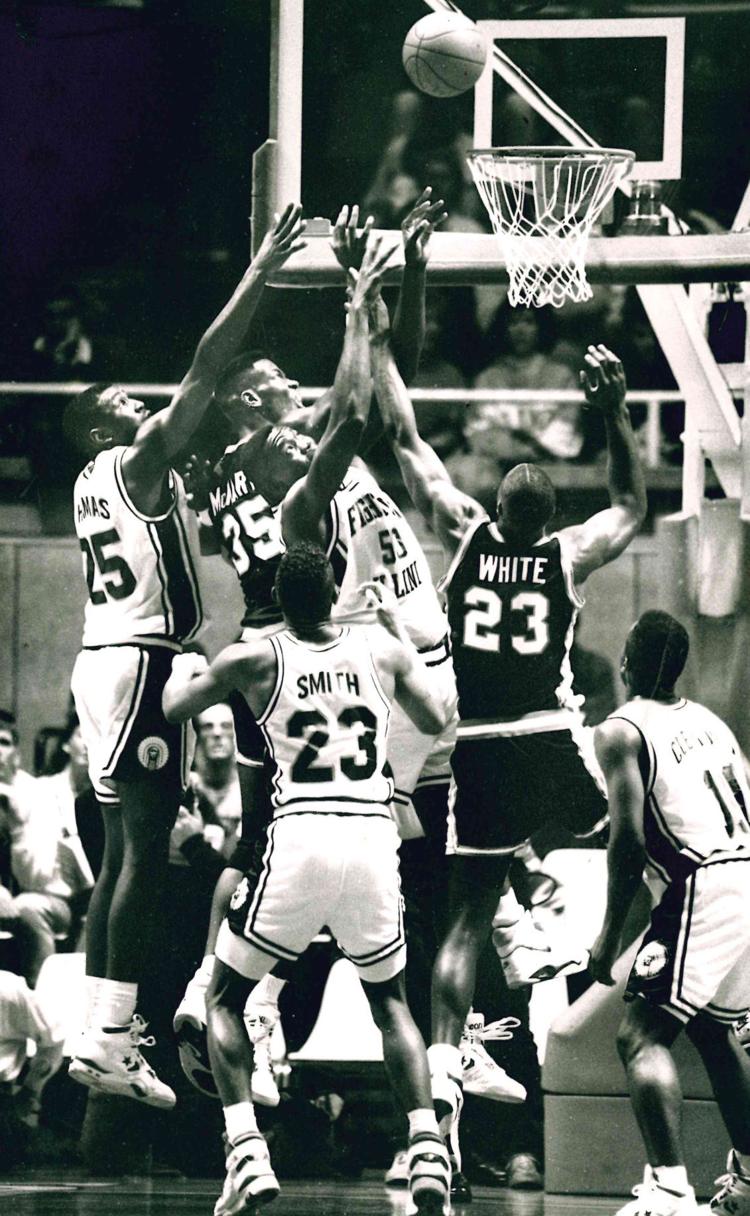 Getting physical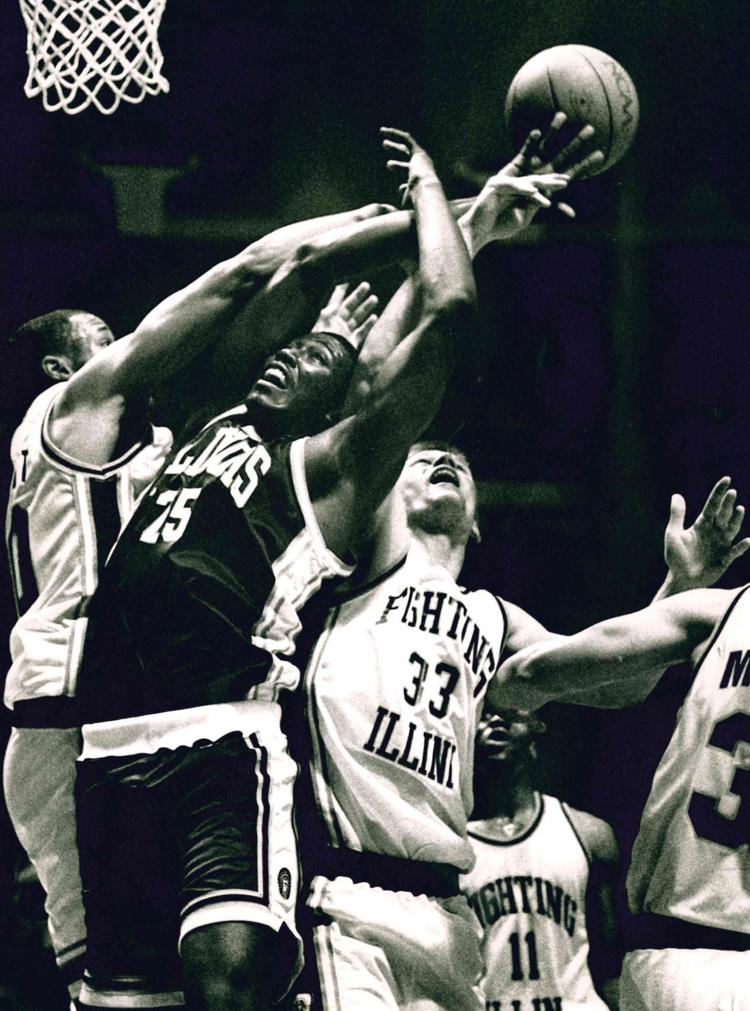 Hero of the hour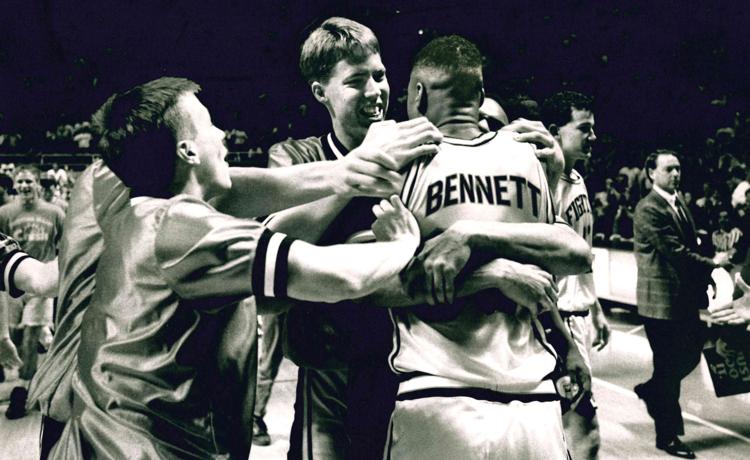 Illinettes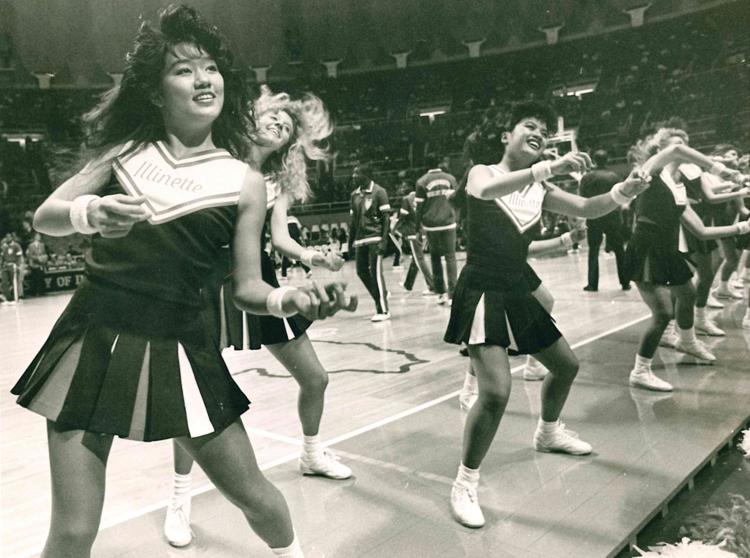 Illinois v. Iowa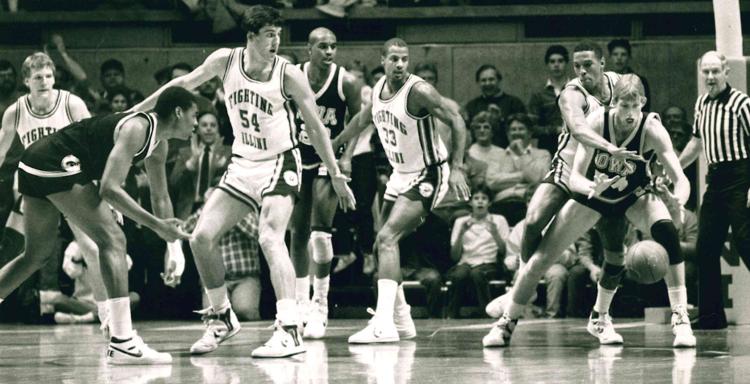 In traffic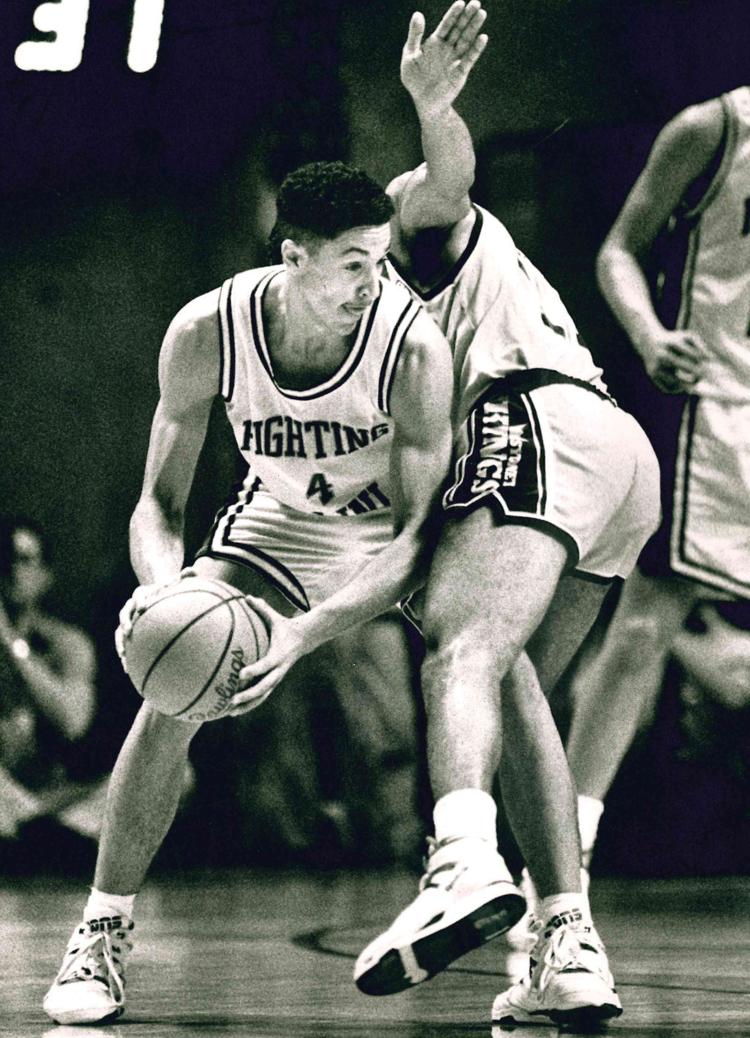 Kicking back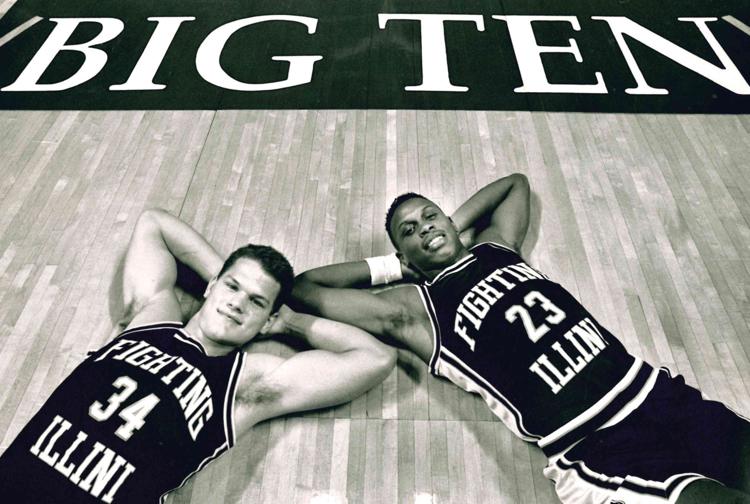 Long bombs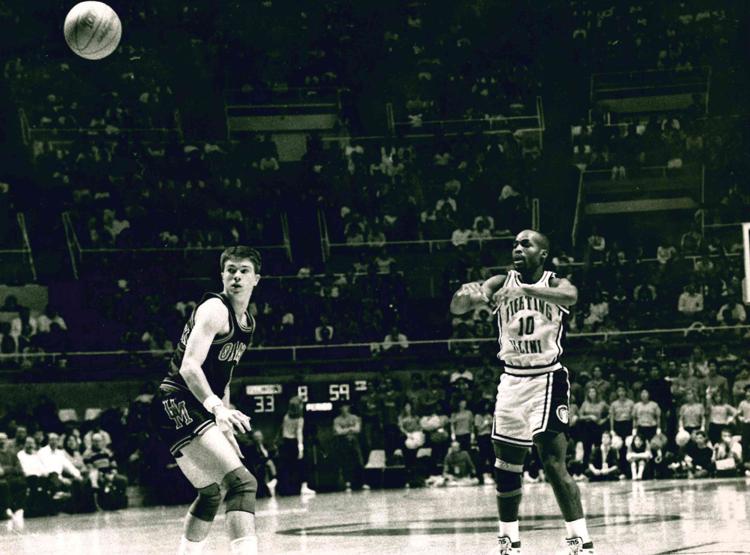 Nick Anderson
Pep band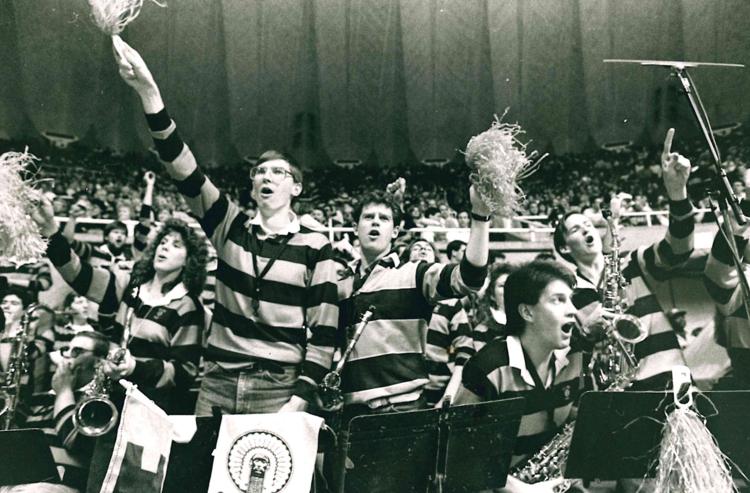 Rebound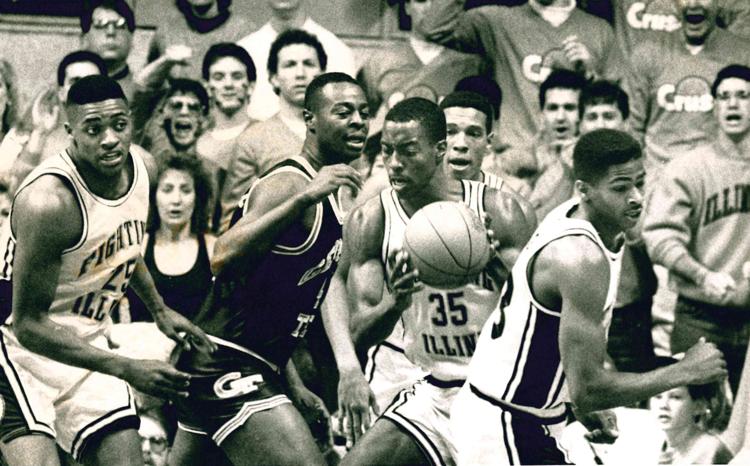 Relatives?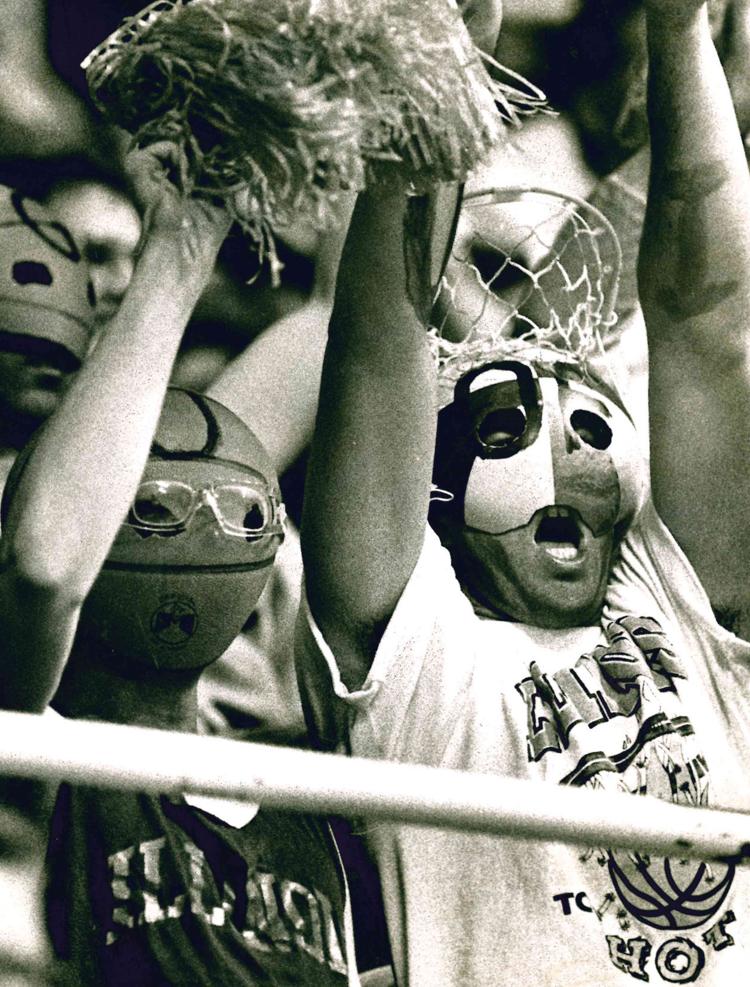 Talk of the Big Ten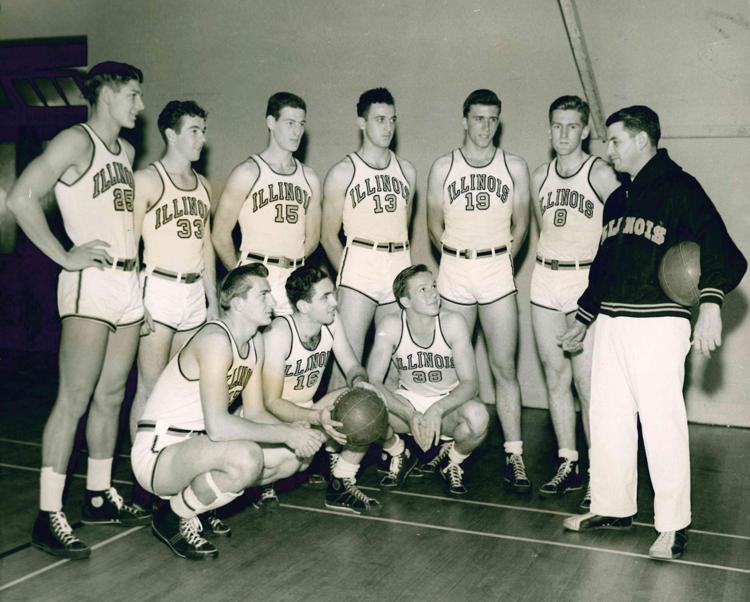 To the wire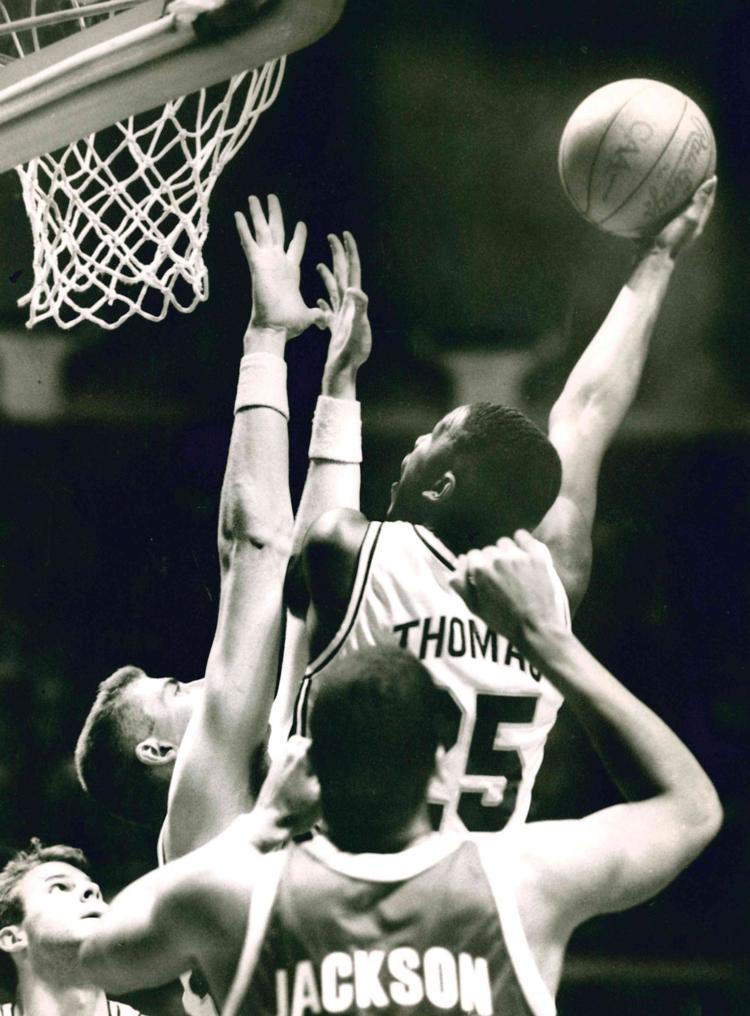 Tony Wysinger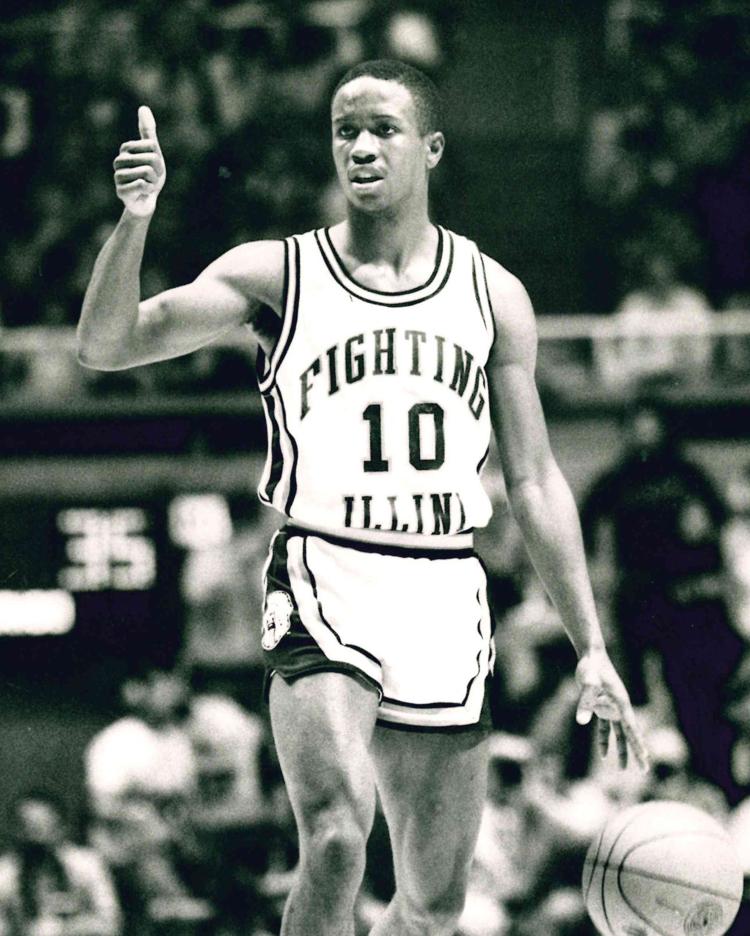 Warming up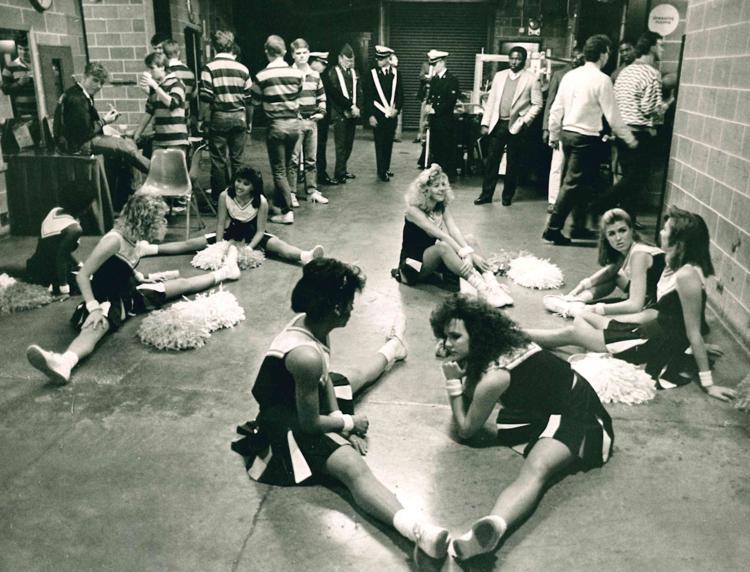 Whiz Kids Big Ten champs in '42, '43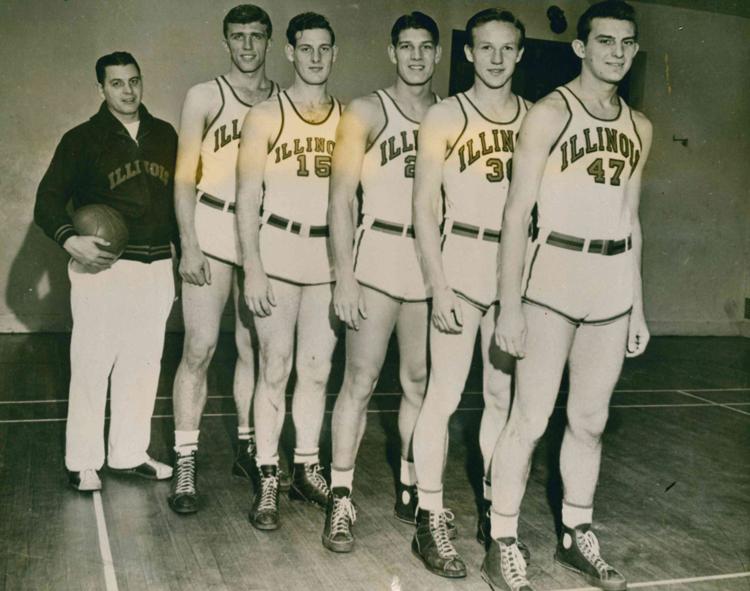 Wrong, Mr. Referee
Contact Joey Wagner at (217) 421-6970. Follow him on Twitter: @mrwagner25
Be the first to know
Get local news delivered to your inbox!