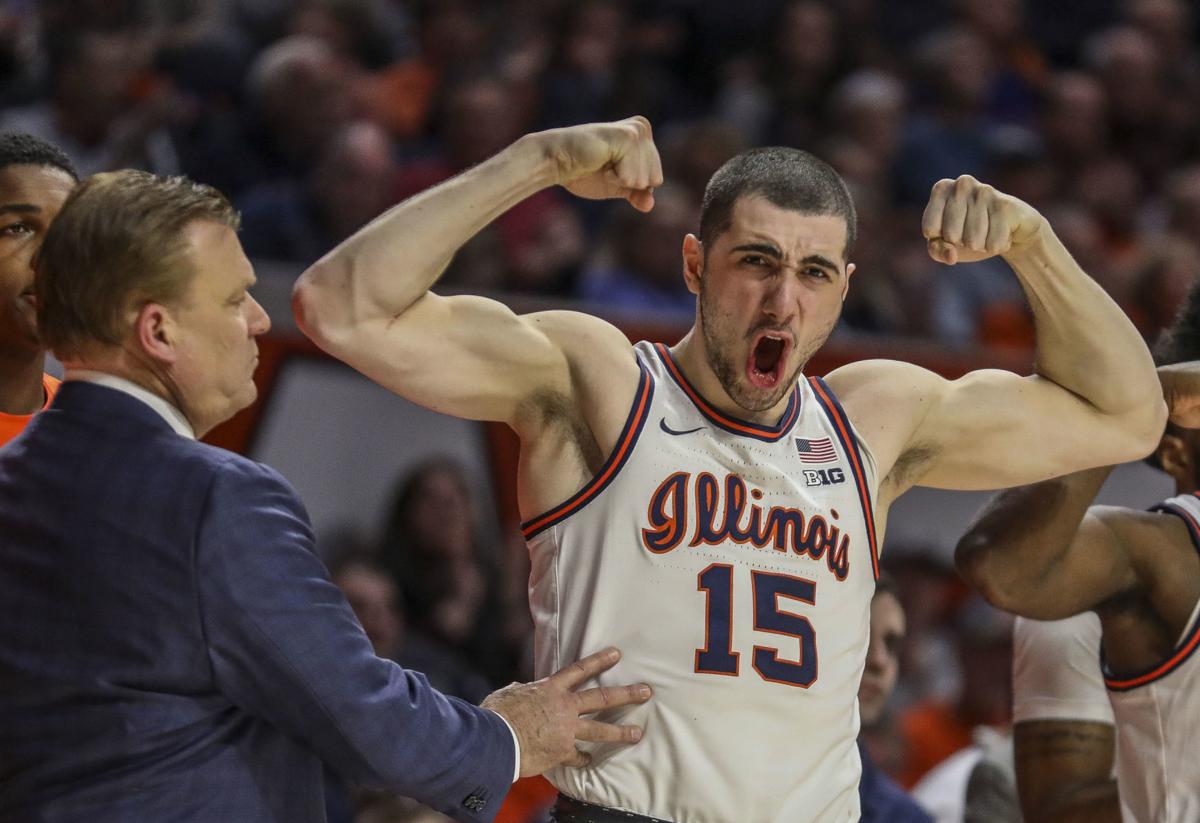 CHAMPAIGN — A month ago Giorgi Bezhanishvili was running to class, to practice, to study sessions, to dinner, to workouts and home for precious minutes with friends. He and the rest of the Illinois men's basketball team were prepping for the Big Ten Tournament and a run in the NCAA Tournament. 
In short, he was everywhere. Relaxation wasn't part of his life and hasn't been for some time. A busy schedule is part of the unofficial transaction for being a college athlete on a good basketball team. Before the Big Ten Tournament started its second day, the sports world was put on hold in the face of the COVID-19 global pandemic. No more practices and team meetings were moved to the popular video conferencing app Zoom.
Most Illinois basketball players went home with the exception of Bezhanishvili and Kipper Nichols, who each have an apartment in Champaign-Urbana, and Benjamin Bosmans-Verdonk who had been in Champaign-Urbana, but is staying with a friend in Bloomington, Illinois head coach Brad Underwood said.
So what is a college athlete to do when their athletic life has been put on pause with their family a half a world away — in Bezhanishvili's case in Austria — while sequestered in their apartment?
"I would just tell people to try to sit down and relax," Bezhanishvili said Tuesday morning via teleconference. "Think about stuff. Think about their own — I don't know how to explain it — their own soul, themselves. What are they looking for? Why? What really matters? What doesn't matter? Maybe some people don't know their families well enough. Get to know them the most. I know pretty much every little detail about my brother and my mom, or my grandparents. Just spend time with your family, try to relax and let the time pass. I think time will be able to take care of all."
Bezhanishivili never purchased a plane ticket to go home for spring break. He planned on being in the NCAA Tournament during that time. Travel restrictions and safety precautions led him to realize the safest place for him to be was to remain in his apartment in Champaign-Urbana.
"We came back right off the tournament," Underwood said. "We didn't know exactly what the status was. He had not planned on going home at all. There wasn't any ticket bought or there wasn't any of that. We assumed we'd be making a deep run in the NCAA Tournament so there wouldn't be any spring break.
"Then it was just a matter of convenience for anybody internationally. This all happened so fast within a couple of days in terms of decisions to be made. He knows he's safe and in the best place he can be right now. The same is true of Ben as well. It's easier for international guys to not have to travel at that time. There were a lot of restrictions being placed on guys." 
Bezhanishvili said he has FaceTime conversations or some form of communication with his mother, Lali Bezhanishvili, and brother, Davit Bezhanishvili, up to three times a day. They talk about memories and about the current situation — in fact, it was Davit who convinced Giorgi to take time to relax. Still, they're a half a world away.
"I want to be with my family," Giorgi said. "That's a normal thing, I think. In a tough time like this, everybody is with their families
"It's way easier to go through anything when you're with anybody, when you're together, obviously family, but I can't. … I've got to have the right approach to this and be positive about it. I can't change anything at the moment."
The right approach, Bezhanishvili said, is to stay positive. He's been completing his course work, working out in whatever capacity he can, participating in the twice-weekly Zoom calls with the rest of the team and making videos on the popular TikTok app. He's been practicing hand stands — which he can do for more than 10 seconds — and walking on his hands while doing handstand pushups. Most of all, he's taking a break.
"You never really get time to sit down and relax," Giorgi said. "It has no purpose, but sometimes you need to sit down and relax."
Giorgi and the No. 21-ranked Illini were on the cusp of making the program's first NCAA Tournament since 2013 before the postseason was canceled. He said he understands the problems the world is facing are bigger than basketball, but that doesn't wipe away the sting of what might have been.
"I'm really heartbroken, to be honest," Bezhanishvili said. "I'm heartbroken not only for the guys who transferred (Alan Griffin and Tevian Jones) but also that we didn't make the tournament. I mean, we did make it, it just never happened. We put in so, so much work the past two years, not just one year but the past two years. Guys have been really, really, really working to achieve going to the tournament. We felt like we were not a team to go to the tournament just to play one game.
"We still feel like we have the talent and we have the coaching staff and everything to make a deep run. It's really heartbreaking."
---
PHOTOS: Illinois beats Northwestern at home
Bezhanishvili_Giorgi 1 01.18.20.JPG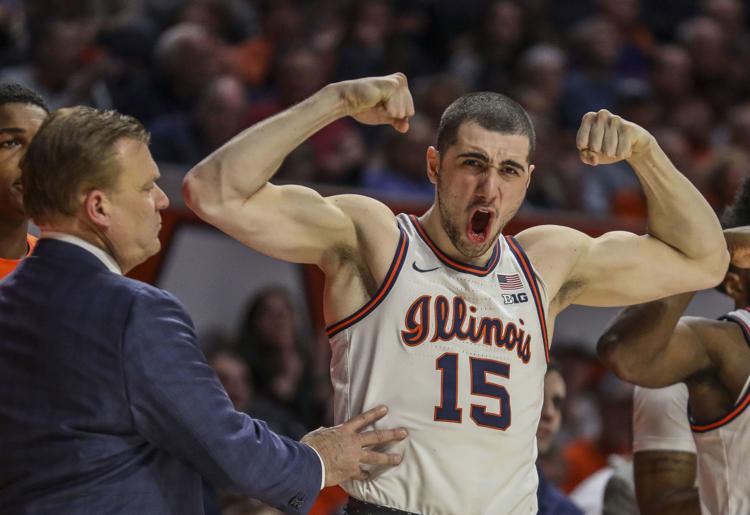 Bezhanishvili_Giorgi 2 01.18.20.JPG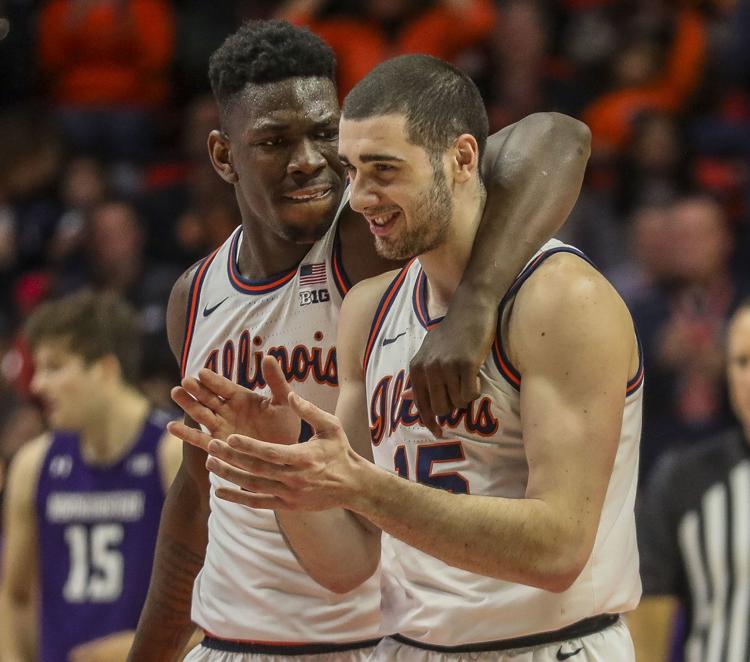 Bezhanishvili_Giorgi 3 01.18.20.JPG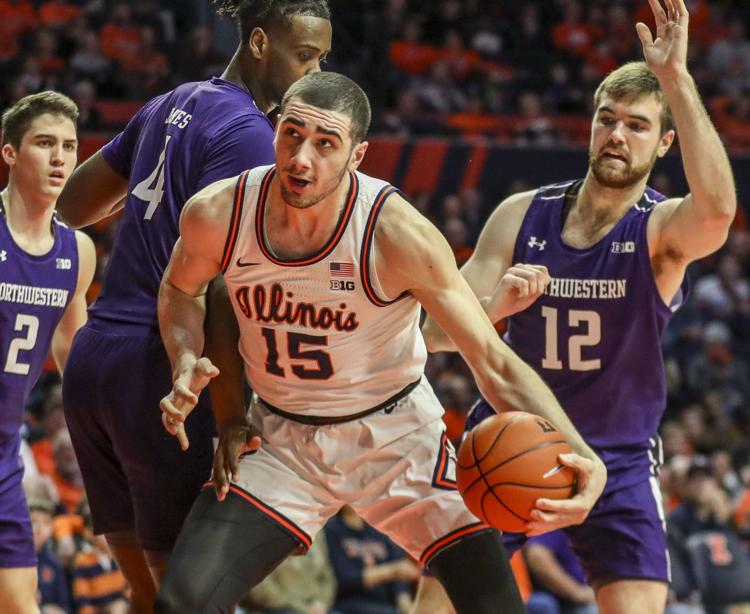 Cockburn_Kofi 2 01.18.20.JPG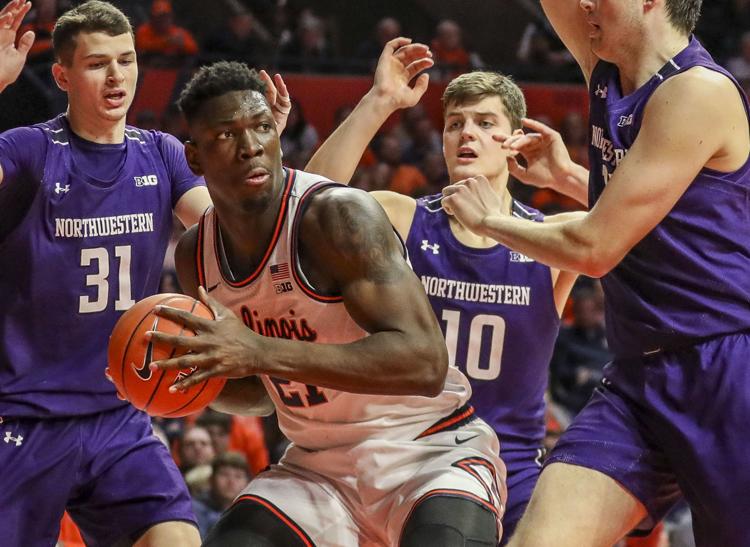 Dosunmu_Ayo 01.18.20.JPG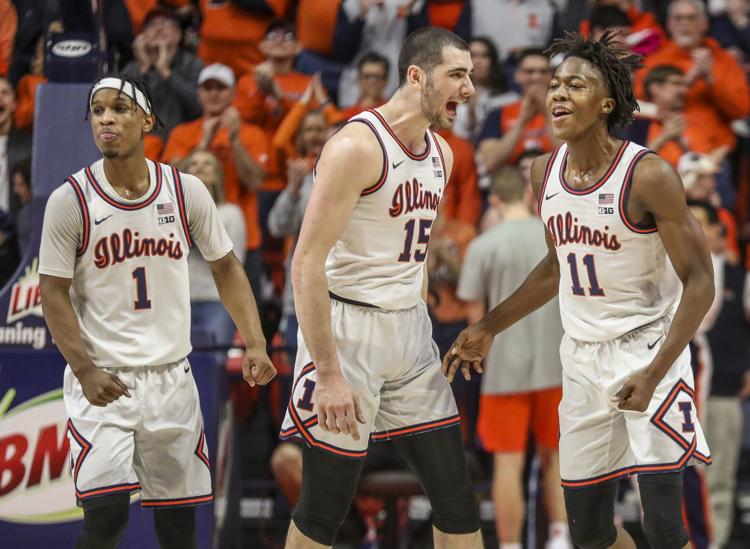 Dosunmu_Ayo 2 01.18.20.JPG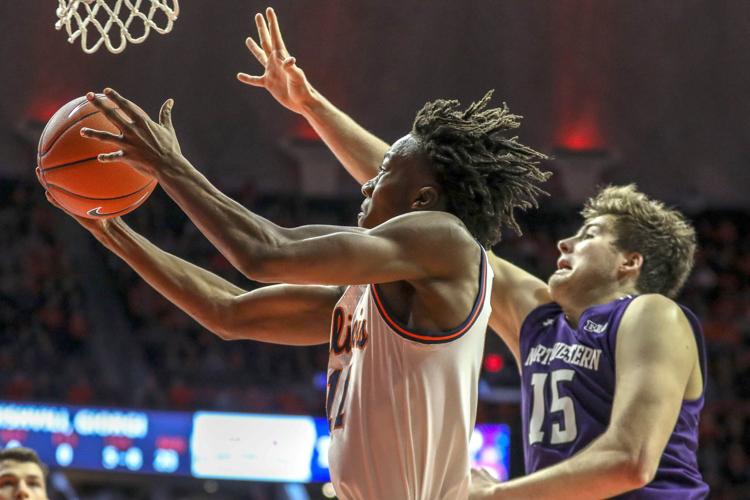 Dosunmu_Ayo 4 01.18.20.JPG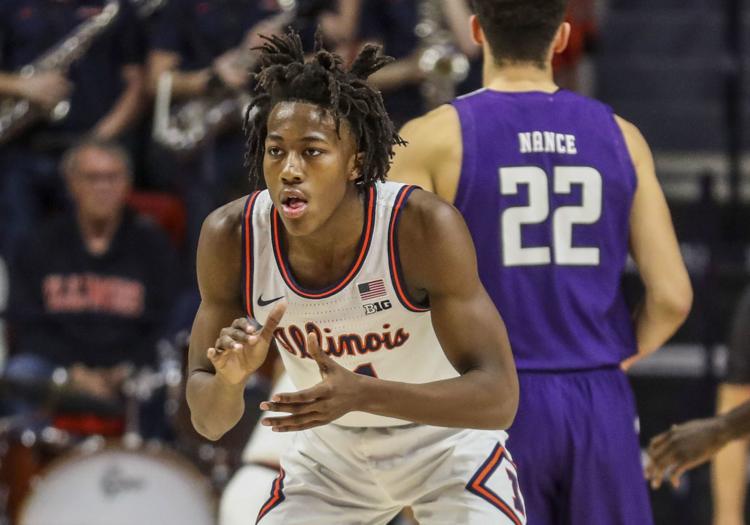 Frazier_Trent 1 01.18.20.JPG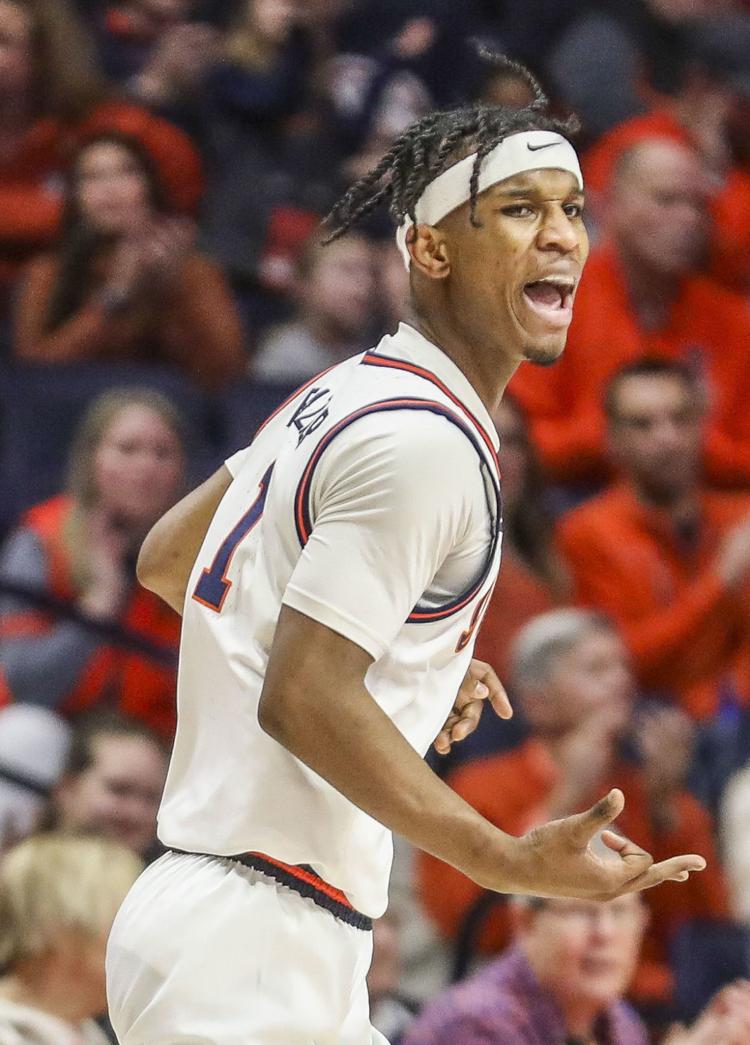 Frazier_Trent 3 01.18.20.JPG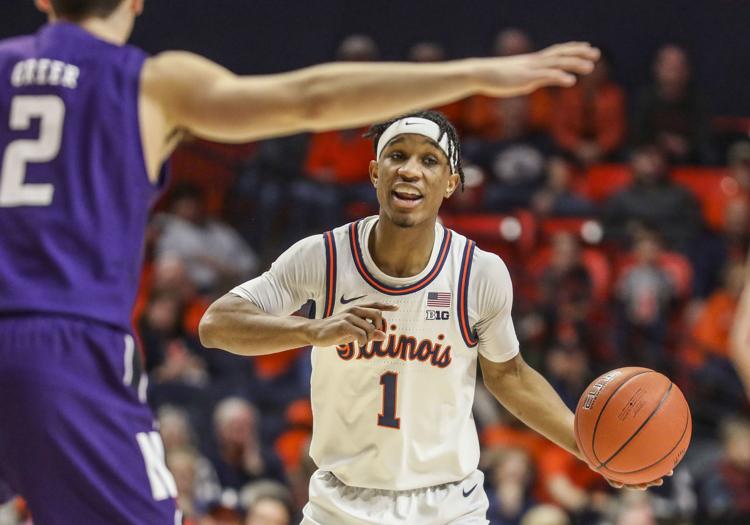 Frazier_Trent 6 01.18.20.JPG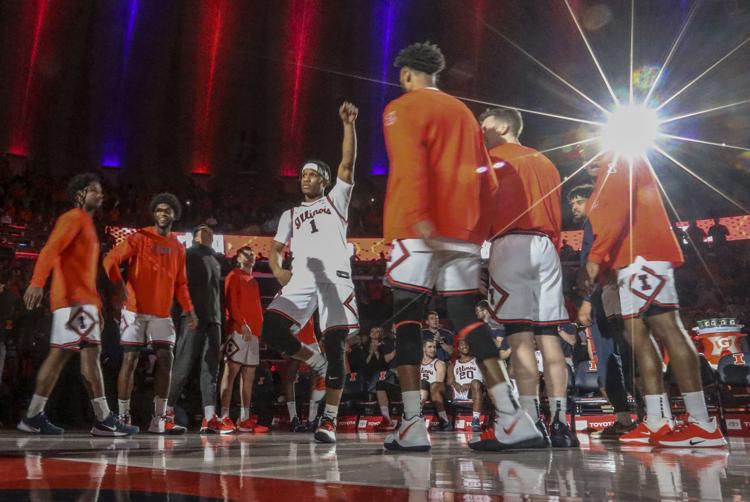 Griffin_Alan 1 01.18.20.JPG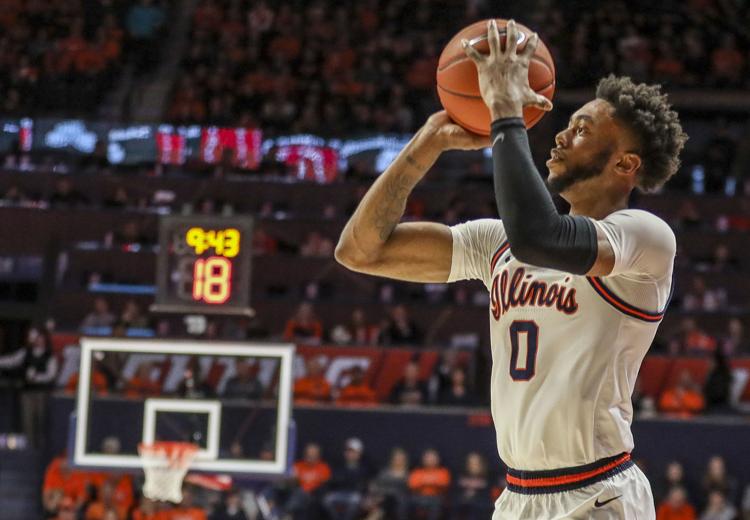 Henson_Lou 01.18.20.JPG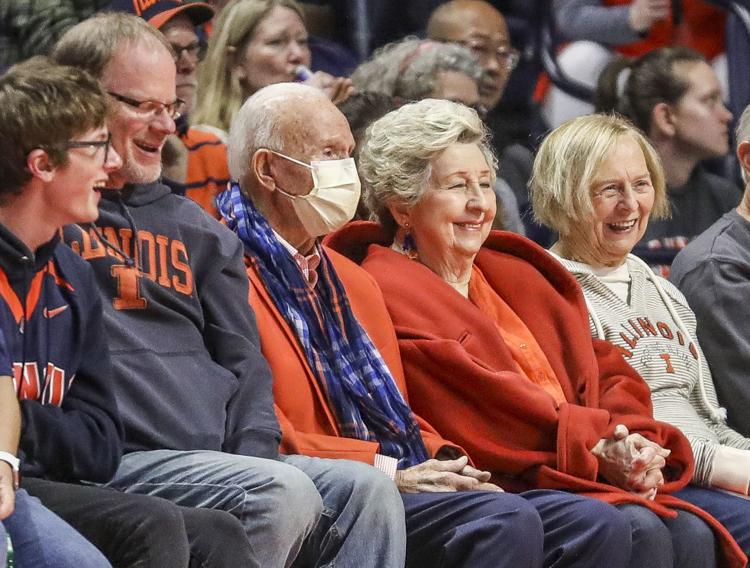 Nichols_Kipper 1 01.18.20.JPG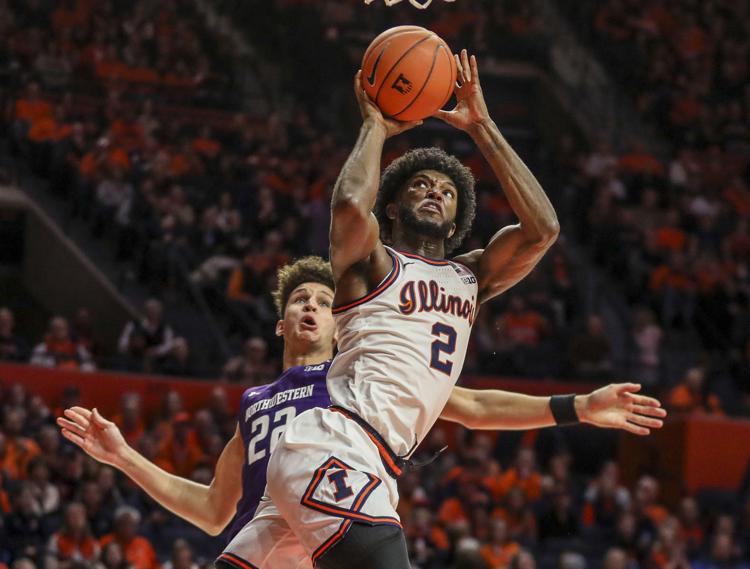 Nichols_Kipper 3 01.18.20.JPG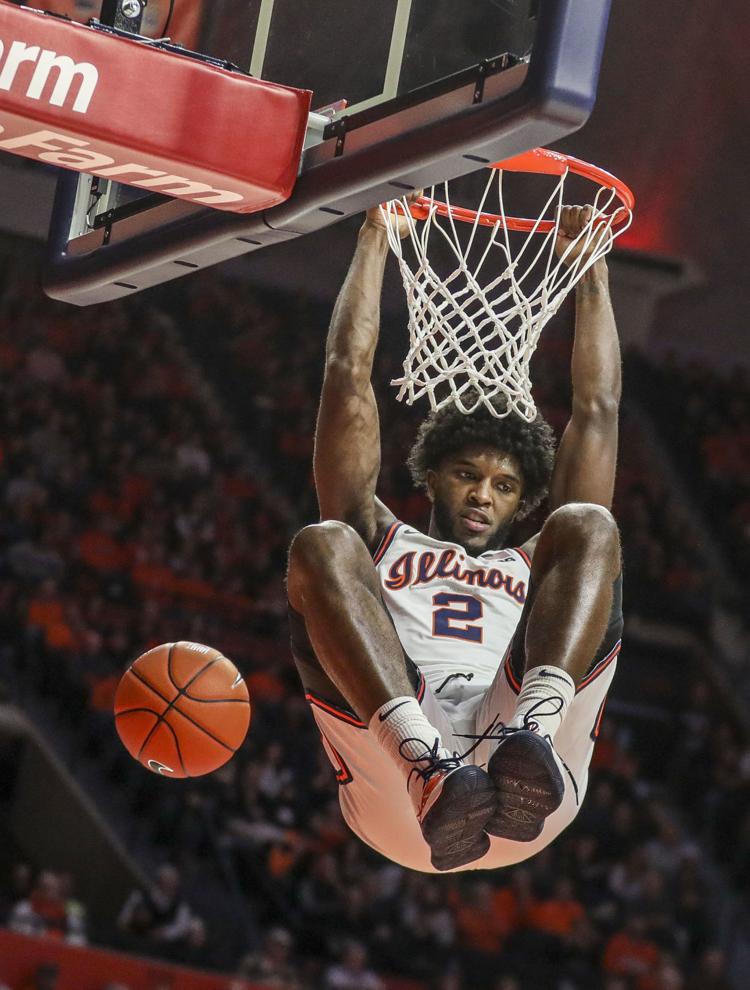 Underwood_Brad 01.18.20.JPG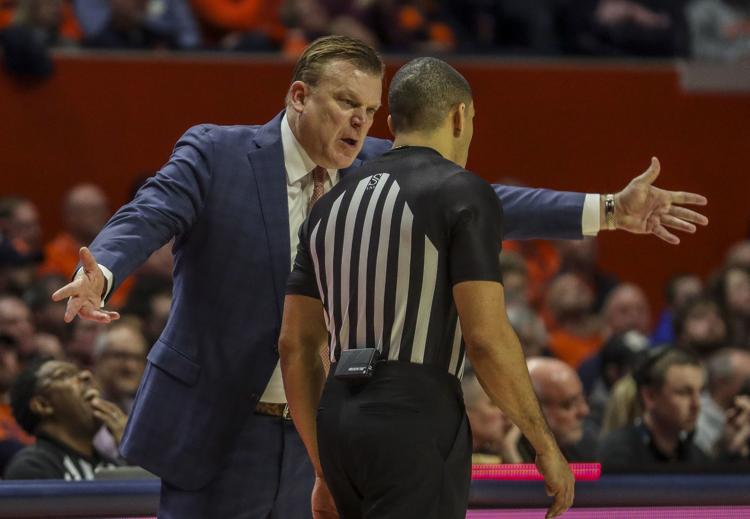 Williams_Da'Monte 01.18.20.JPG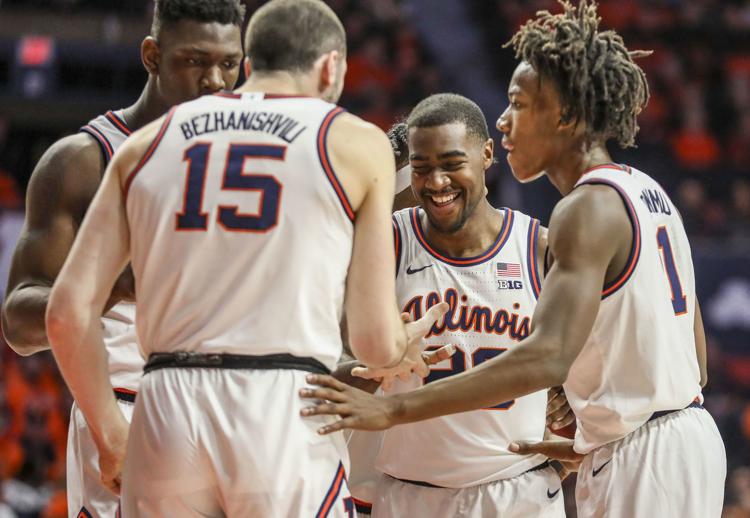 Contact Joey Wagner at (217) 421-6970. Follow him on Twitter: @mrwagner25
Concerned about COVID-19?
Sign up now to get the most recent coronavirus headlines and other important local and national news sent to your email inbox daily.