Toward the end of every season, Lyle Edwards would select a lineman to serve as the "Monster back" in a Bloomington Cardinals youth football game.
It wasn't to take advantage of the lineman's size or exploit another team's weakness. It was simpler than that.
Linemen never get to carry the ball. This was a chance to do it, if only for a play or two. How great would that be?
The players loved it, had fun with it.
It was a little thing, yet perfectly aligned with Edwards' biggest goal for a program he helped create in the early 1970s.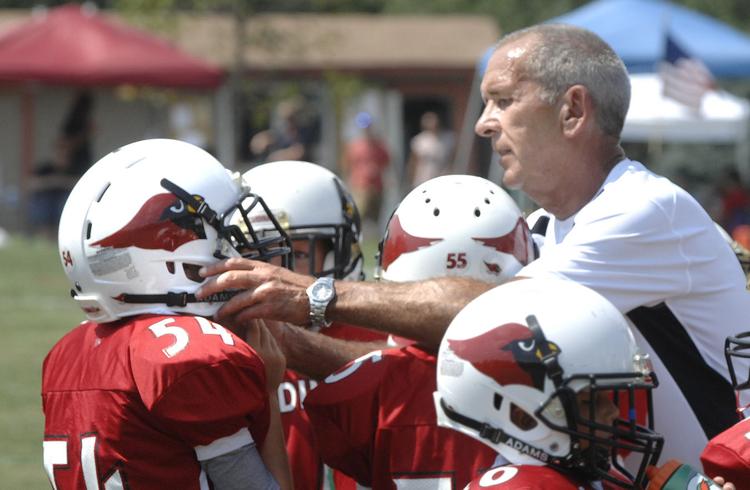 "His favorite saying was always, 'It's for the kids,'" said Greg Engel, whose first taste of football came at 8 years old under Edwards. "That's how he always approached it.
"I don't remember winning a game the entire time through youth football. I just loved being around it. It was fun and I looked forward to it. He's the one who made it fun in the beginning."
It started Engel down a path toward becoming a star lineman at Bloomington High School, a team captain and all-Big Ten Conference center at the University of Illinois and playing five years in the National Football League.
Engel is part of Edwards' legacy, though despite his successes, only a small part. Edwards made football a positive experience for thousands of Bloomington-Normal youths during 48 years with the Cardinals. His death last week from cancer at 72 was a blow to players, parents and coaches who benefitted from Edwards' unwavering commitment to fairness, fundamentals and, yes, fun.
Edwards coached the Cardinals' bantam team of 8- and 9-year-olds. He oversaw the entire Cardinals program with his wife of 31 years, Diane. Her passion matched his, making them a terrific match.
"They were a perfect team," Engel said. "If everyone could have a marriage like them … they were always together and I don't think I saw them argue one time. They built such a good program. It was one of the most amazing things I've been around. It was always positive."
Engel later coached in the program. His two sons played in it.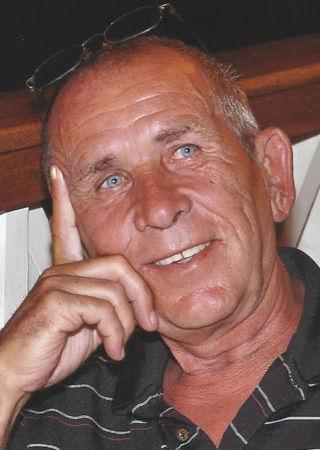 They were tutored by a United States Army veteran who earned two purple hearts for his service in the Vietnam War. Edwards knew what it meant to formulate a plan and have the discipline to carry it out.
His plan for Cardinals football was for everyone to play an equal amount, learn the game from the ground up and have fun doing it.
Steve Barger played in the program as an eighth-grader and later saw his son, Jake, play for the Cardinals from the bantam level on up.
Edwards divided bantam players into a Red team and a White team, alternating them in games so each unit got equal playing time.
"He had a system and he didn't necessarily care if they won or lost … it was more about getting kids the proper coaching and proper techniques," said Barger, who after youth football played quarterback at BHS and Illinois Wesleyan.
"There were a couple of times when Jake was playing where he could have won the game if he had put the better players in. But he would not waver from his process. He went Red, White, Red, White, Red, White. He was big into proper tackling technique and respecting officials and coaches and other players. From the very beginning, he taught it the right way I thought."
It helps explain why the Cardinals annually have a waiting list of players wanting to join. News got around to parents that Edwards prioritized players over winning and made sure, in Barger's words, "They had a good, positive experience."
Would Edwards get on them occasionally? Every coach does. But he also was quick to put his arm around them and tell them they did a great job, that he was proud of them.
"I don't think many people left that program thinking, 'Ah, I wish I would have played somewhere else,'" Barger said. "I think everybody had a really good experience playing under Lyle and he and Diane were a huge part of that."
They provided opportunities and helped mold the likes of Jim O'Neal, a tight end and outside linebacker at BHS who graduated with Barger in 1991.
O'Neal entered the Cardinals program as a bantam and played through eighth grade. He recalls Edwards "trying to work with each kid individually until he could get it put together as a team."
"I also remember doing things over like a million times," O'Neal said. "Lyle was a great guy. You have to be a very special person to be able to teach kids that young the fundamentals of football. It is a task."
Among Edwards' lessons was the manner in which players reacted to a fumble. He had a unique name for it.
"I don't remember it being called a fumble," O'Neal said. "I remember it being, "Hamburger! Hamburger!'"
The 8- and 9-year-olds ate it up, had fun with it. Their coach had an appetite for such things.
Then and always, it was for the kids.
---
Randy Kindred's favorite stories from 2019
It's not Michigan's famed Fab 5, but rather, a Fave 5 from this year. Two involved teachers/coaches who impacted countless lives, one was a 17-year-old working toward his pilot's license, another was heart and soul of a city's youth hockey program. And then there was Joe Davie, a 91-year-old who, 50 years after playing a small role in getting man to the moon, carded his first hole in one at Ironwood Golf Course. Enjoy. 
Follow Randy Kindred on Twitter: pg_kindred