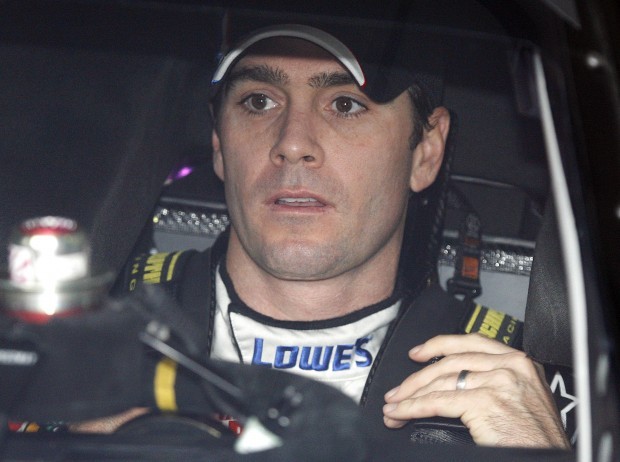 In case you missed it, the NASCAR season is still going on.
Apparently, a lot of sports fans have missed it.
A couple weeks ago, NASCAR chairman Bill France conveyed a powwow with television partners Fox, ESPN/ABC and Turner. They tried to find a solution to the sinking television ratings that have hit the sport. Sports Business Journal reported NASCAR TV ratings are down 4.5 percent from last year with total viewership off 6.4 percent.
France and the TV head honchos came up with starting races earlier in 2010, with most set to begin at noon. That includes the Daytona 500. This year's schedule flip-flopped so much between day and night races even hard-core fans had a difficult time keeping track.
What would really help NASCAR's ratings is getting the season done sometime in September. Face it - once the big, bad monster called the NFL kicks off, the rest of the sports world is put on hold. Trying to compete with the Mannings, Brady and Da Bears on Sundays is a losing proposition.
NASCAR fans might be the most loyal in sports. They'll watch a race if it starts at 4 in the morning on a Tuesday.
But when NASCAR decided to go more national instead of regional a couple years ago - and heavily hyped its Chase for the Sprint Cup - it thought the casual fan would stay tuned until late November.
Not happening. The PGA Tour, even with heavyweight Tiger Woods in its corner, found that out and now effectively ends its season in mid-September. NASCAR would be wise to do the same.
World Series: Yankees at Phillies (Fox, Saturday 6:57 p.m.; Sunday 7:20 p.m.): Bud Selig is sure glad these games aren't in snowy Denver. A-Rod might rather be there than in front of Philly's brutal fans.
College FB: USC at Oregon (ABC, Saturday 7 p.m.): Last time Oregon was seen in prime time, its star sucker-punched a Boise State player after losing. This time, the Ducks try to knock out Men of Troy on way to Rose Bowl.
NFL: Vikings at Packers (Fox, Sunday 3:15 p.m.): Will Packer fans cheer Brett Favre in pregame introductions? Maybe. But, rest assured, most will turn on No. 4 after his first pass - unless it's intercepted.