OAKLAND, Calif. (AP) — Oakland Athletics pitcher Mike Fiers didn't have any more to say regarding his role as a whistle-blower.
Puck and player tracking is coming to the NHL in the playoffs.
EAST RUTHERFORD, N.J. (AP) — Eli Manning ended his 16-year NFL career on his own terms. He was classy, well-prepared and walked away as a New …
With James Lofton's rookie season off to a strong start in 1978, another member of the Green Bay Packers casually tossed some praise his way i…
DALLAS (AP) — The Golden State Warriors were working Friday to finalize a trade to send center Willie Cauley-Stein to the Dallas Mavericks for…
NEW YORK (AP) — Luis Rojas never expected to be the man behind the microphone.
CHICAGO (AP) — The Chicago Bulls expect forward Lauri Markkanen to miss four to six weeks because of an injured right hip.
MIAMI (AP) — Erik Spoelstra has a suggestion for All-Star voting: Ditch the positions.
PARIS (AP) — With the world's two most expensive soccer players cheering him on in Paris on Friday night, Giannis Antetokounmpo took a while t…
KANSAS CITY, Mo. (AP) — Already a World Series MVP, six-time All-Star and five-time Gold Glove catcher, Salvador Pérez became something else w…
NEW ORLEANS (AP) — The New Orleans Saints are going to court to keep the public from seeing hundreds of emails that allegedly show team execut…
OKLAHOMA CITY (AP) — The Oklahoma City Thunder will be without starters Steven Adams and Terrance Ferguson on Friday against the Atlanta Hawks.
GREEN BAY, Wis. (AP) — After building a team that went from six wins to 13 in the regular season, Green Bay Packers general manager Brian Gute…
FORT LAUDERDALE, Fla. (AP) — NFL free agent Antonio Brown was released on bail Friday after a night in a Florida jail, where he turned himself…
CHICAGO (AP) — Dallas Keuchel has become the first member of the 2017 Houston Astros to offer a public apology for the team's sign-stealing sc…
MINNEAPOLIS (AP) — George Paton wasn't about to leave Minnesota's comfort for Cleveland's chaos.
DETROIT (AP) — The Detroit Tigers said Jay Allen, the team's public address announcer, has died.
MINNEAPOLIS (AP) — Josh Donaldson's 2024 option with the Minnesota Twins can escalate an additional $4 million based on awards he earns during…
ST. LOUIS (AP) — Victor Hedman fondly recalls the NHL's first 3-on-3 overtime because it was madness.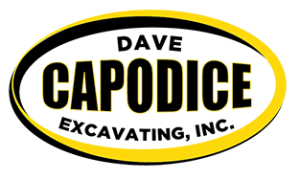 Dave Capodice Excavating & Material Sales
SANTA CLARA, Calif. (AP) — Most executives preach the importance of building through the draft. Splashy free agent signings each March generat…
KANSAS CITY, Mo. (AP) — The team that would eventually take the Kansas City Chiefs back to the Super Bowl for the first time in 50 years was u…
DALLAS (AP) — Luka Doncic is set to be the youngest All-Star starter since LeBron James, yet another link between the Dallas sensation and the…
The debate whether Eli Manning is a Hall of Fame quarterback already has begun and will last for the next half-decade.
Michael Jordan and the Chicago Bulls probably played a role in changing basketball in Europe, when they played in Paris and won a tournament 2…
It has been a while since a Super Bowl has appeared to be such a toss-up. This one between the NFC champion San Francisco 49ers and the AFC ch…
MOBILE, Ala. (AP) — Jalen Hurts and Shea Patterson started for two Power 5 programs, Justin Herbert passed for 10,000-plus yards for another a…