CLEVELAND (AP) — James Harden dropped another one of those demoralizing step-back 3-pointers that have made him famous, causing Cavaliers rook…
TORONTO (AP) — Kawhi Leonard scored 23 points in his return to Toronto, Lou Williams had 18 and the Clippers won their third straight game Wed…
WASHINGTON (AP) — T.J. Oshie scored twice in under four minutes and John Carlson got the go-ahead goal to extend the Washington Capitals' long…
SACRAMENTO, Calif. (AP) — Bogdan Bogdanovic made a 3-pointer with 13.4 seconds remaining, and the Sacramento Kings overcame an 11-point defici…
PHOENIX (AP) — Rookie Ja Morant had a quiet game by his standards but found himself on the perimeter with 45 seconds remaining, ball in hand a…
MONTREAL (AP) — Ben Chiarot scored in overtime and Cayden Primeau made 35 saves for his first NHL victory in the Montreal Canadiens' 3-2 victo…
DENVER (AP) — Mikko Rantanen had two goals and Pavel Francouz made 32 saves to lead the Colorado Avalanche to a 3-1 win over the Philadelphia …
SAN DIEGO (AP) — Third baseman Anthony Rendon and the Los Angeles Angels agreed to a $245 million, seven-year contract Wednesday, a person wit…
MILWAUKEE (AP) — No Giannis was no problem for the Milwaukee Bucks on Wednesday night.
SAN DIEGO (AP) — Anthony Rendon is joining the Los Angeles Angels, quickly following mega-deals for Gerrit Cole and Stephen Strasburg in a tri…
SAN DIEGO (AP) — Once Shohei Ohtani completes the final phase of his recovery from Tommy John surgery later this month, the Los Angeles Angels…
CHICAGO (AP) — Zach LaVine believes he needs to be a dependable fourth-quarter scorer for the Chicago Bulls to have success.
MINNEAPOLIS (AP) — With energy on defense and ample shot sharing on the other end, the Utah Jazz discovered the pick-me-up they needed in Minnesota.
TORONTO (AP) — Kawhi Leonard got his ring, and the Los Angeles Clippers got another win.
NEW YORK (AP) — Devonte' Graham was having the best night of his career, making it easy for his coach to call plays.
SAN DIEGO (AP) — Meeting with Gerrit Cole and the pitcher's wife for the first time last week at the Fashion Island Hotel in Newport Beach, Br…
SAN DIEGO (AP) — Ken "Hawk" Harrelson, a former player who called Chicago White Sox games for 34 years, on Wednesday won the Hall of Fame's Fo…
ORLANDO, Fla. (AP) — LeBron James has made a career out of carrying his team through tough stretches, and in his 17th season, he hasn't lost a step.
INDIANAPOLIS (AP) — Indiana aced one major test Wednesday.
SAN DIEGO (AP) — AP source: Anthony Rendon and Los Angeles Angels agree to $245 million, seven-year contract.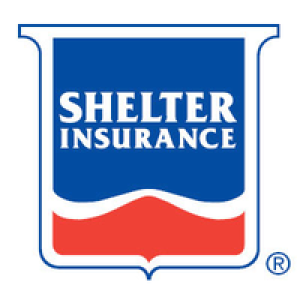 Thoennes Shelter Insurance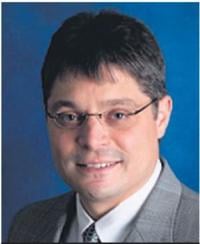 WASHINGTON (AP) — Tom Wilson and Zdeno Chara traded punches, the Washington Capitals and Boston Bruins exchanged scoring chances and goals and…
The slumping San Jose Sharks fired coach Peter DeBoer on Wednesday less than seven months after playing in the Western Conference final.
SAN DIEGO (AP) — Right-hander Scott Oberg and the Colorado Rockies agreed Wednesday to a $13 million, three-year contract with a club option f…
SAN DIEGO (AP) — The New York Mets and right-hander Michael Wacha are nearing an agreement on a one-year deal, a person with knowledge of the …
NEW ORLEANS (AP) — The New Orleans Saints have place starting defensive linemen Sheldon Rankins and Marcus Davenport on injured reserve.
TORONTO (AP) — If any people came to boo Kawhi Leonard on his return to Toronto, it was sure hard to hear them over all the cheering.
THOUSAND OAKS, Calif. (AP) — The Los Angeles Rams have put consistent, strong pressure on opposing quarterbacks for the past two months.