Boston Celtics (11-3, second in the Eastern Conference) vs. Denver Nuggets (10-3, second in the Western Conference)
Golden State Warriors (3-13, 15th in the Western Conference) vs. Utah Jazz (9-5, sixth in the Western Conference)
Los Angeles Lakers (12-2, first in the Western Conference) vs. Oklahoma City Thunder (5-9, 12th in the Western Conference)
Sacramento Kings (6-7, ninth in the Western Conference) vs. Brooklyn Nets (6-8, seventh in the Eastern Conference)
Miami Heat (10-3, third in the Eastern Conference) vs. Chicago Bulls (5-10, 10th in the Eastern Conference)
Cleveland Cavaliers (4-10, 14th in the Eastern Conference) vs. Dallas Mavericks (9-5, fifth in the Western Conference)
Atlanta Hawks (4-10, 12th in the Eastern Conference) vs. Detroit Pistons (4-10, 13th in the Eastern Conference)
Houston Rockets (11-4, third in the Western Conference) vs. Los Angeles Clippers (10-5, fourth in the Western Conference)
San Antonio Spurs (5-10, 13th in the Western Conference) vs. Philadelphia 76ers (9-5, fifth in the Eastern Conference)
Charlotte Hornets (6-9, ninth in the Eastern Conference) vs. Washington Wizards (4-8, 11th in the Eastern Conference)
New Jersey Devils (7-9-4, eighth in the Metropolitan Division) vs. Pittsburgh Penguins (11-7-4, fourth in the Metropolitan Division)
New York Rangers (9-8-2, sixth in the Metropolitan Division) vs. Ottawa Senators (10-11-1, sixth in the Atlantic Division)
LAS VEGAS (AP) — Logan Couture isn't always following the calendar enough to know who's next on the San Jose Sharks' schedule. He knew the Gol…
HOUSTON (AP) — Determined to bounce back from an embarrassing loss, the Houston Texans used big performances from Deshaun Watson and DeAndre H…
LOS ANGELES (AP) — Los Angeles Kings coach Todd McLellan described the offensive prowess of Edmonton Oilers stars Connor McDavid and Leon Drai…
PHOENIX (AP) — Saddled with four fouls and struggling with his shot, Brandon Ingram stayed aggressive.
NEW YORK (AP) — Brock Nelson scored his second goal of the game 4:16 into overtime, and the New York Islanders beat the Pittsburgh Penguins 4-…
HOUSTON (AP) — Jacoby Brissett and the Indianapolis Colts couldn't get their passing game going on Thursday night against the Houston Texans, …
MILWAUKEE (AP) — Giannis Antetokounmpo had his second triple-double of the season and the Milwaukee Bucks beat Carmelo Anthony and the short-h…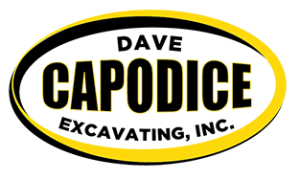 Dave Capodice Excavating & Material Sales
DALLAS (AP) — Jamie Benn used a lesson from his youth baseball days to help score the tiebreaking goal Thursday night.
GLENDALE, Ariz. (AP) — Tyson Barrie and rookie Pierre Engvall came through to help new Toronto Maple Leafs coach Sheldon Keefe get a win in hi…
MILWAUKEE (AP) — The Milwaukee crowd greeted Carmelo Anthony with a loud ovation when the 10-time All-Star was introduced before the game. It …
CHICAGO (AP) — Even without Nikita Kucherov and Steven Stamkos, Tampa Bay had enough.
ST. PAUL, Minn. (AP) — The Minnesota Wild are managing to succeed for the short stretches they've been home this season.
NEW YORK (AP) — Mike Krzyzewski is about to become No. 1 at winning at No. 1.
NASHVILLE, Tenn. (AP) — The Vancouver Canucks hurt the Nashville Predators with their power play.