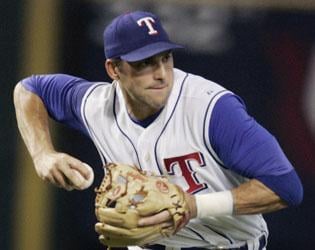 CHICAGO — Mark DeRosa became the first major league free agent to switch teams this offseason, agreeing Tuesday to a $13 million, three-year contract with the Chicago Cubs.
A nine-year veteran, he is expected to be the Cubs' every day second baseman. The 31-year-old batted a career-high .296 with 13 homers and a career-high 74 RBIs last season for the Texas Rangers, while appearing at six positions and starting at all four infield spots. He can also play the outfield.
Drafted by the Braves in 1996, he has appeared in 595 major league games with Atlanta and Texas.
Chicago earlier re-signed third baseman Aramis Ramirez and pitchers Kerry Wood and Wade Miller.