BOURBONNAIS — While the Chicago Bears gave their offense a makeover, their defense looks awfully familiar.
BOURBONNAIS — Chicago Bears guard Kyle Long showed up to training camp feeling rejuvenated — and a bit old.
BOURBONNAIS — Mitchell Trubisky is tired of it all.
Mitch Trubisky threw his head back and laughed Monday. He knew the question was coming.
The Bears are on summer break with about five weeks until the team reports to training camp in Bourbonnais. For the next month or so, players …
Bears Chairman George McCaskey addressed the media Thursday regarding the NFL's new national anthem policy, the team's stance and President Do…
LAKE FOREST — All Zach Miller knows is he's not setting any limits on his recovery — and his doctors aren't either.
Bears wide receivers coach Mike Furrey's first impression of Taylor Gabriel was about what you would expect of a player nicknamed "Turbo."
Matt Nagy couldn't just cover the Chiefs offense in navy and orange bubble wrap and load it into his moving van to Halas Hall. Their innovativ…
Matt Nagy's decision in January to retain quarterbacks coach Dave Ragone ensured that second-year quarterback Mitch Tribusky would hear from a…
LAKE FOREST, Ill. — As he prepares for his second season, Chicago Bears quarterback Mitchell Trubisky can sense the difference and so can his …
LAKE FOREST — Chicago Bears linebacker Roquan Smith appreciated the chance to display his speed on the field Friday at rookie minicamp.
CHICAGO (AP) — Police say several items have been returned after they were stolen from Chicago Bears first-round draft pick Roquan Smith's car…
LAKE FOREST — While the Chicago Bears addressed one need at linebacker early in the NFL draft, their problem at outside pass rusher had to wait.
LAKE FOREST — The Bears went back to building their offense on the second day of the draft.
LAKE FOREST — The Chicago Bears have drafted Georgia linebacker Roquan Smith with the No. 8 overall pick, adding a potential cornerstone on de…
LAKE FOREST — There were no major revelations or bold proclamations from Chicago Bears general manager Ryan Pace heading into the draft.
LAKE FOREST — It's easy to see former Chicago Bears standouts Devin Hester and Matt Forte as players with skills in decreasing demand.
NEW YORK — Super Bowl champion Philadelphia will host Atlanta to kick off the 2018 NFL season on Thursday night, Sept. 6, while the Chicago Be…
LAKE FORST — New coach Matt Nagy looked out his window Tuesday morning and saw a group working in unison to create something bigger and better…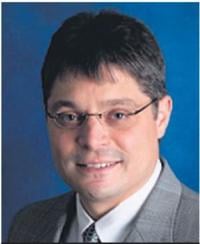 Scritchlow Concrete Lifting & Slabjacking
NEW ORLEANS — Restricted free agent receiver Cameron Meredith is the newest member of a New Orleans Saints offense that ranked second in the N…
LAKE FOREST, Ill. (AP) — Chicago Bears receiver Josh Bellamy has signed his restricted free agent tender.
In her last book, reality-star-turned-jewelry-designer Kristin Cavallari dished on her marriage to former Bears quarterback Jay Cutler and wen…
EAGAN, Minn. (AP) — The Minnesota Vikings have signed wide receiver Kendall Wright, who led the Chicago Bears in receptions and yards last season.
LAKE FOREST, Ill. (AP) — The Chicago Bears have re-signed cornerback Marcus Cooper to a one-year contract after releasing him this month.
LAKE FOREST — The Chicago Bears have matched the Green Bay Packers' offer sheet for cornerback Kyle Fuller and signed him to a four-year contract.
LAKE FOREST — Allen Robinson sees no reason he can't regain the form that made him a Pro Bowl receiver and help the Chicago Bears snap a strin…