NORMAL — The Kingsley cross country team, led by individual champion Ali Ince, placed fourth in the Illinois Elementary School Association Cla…
CHICAGO — Brigid Kosgei of Kenya won the Chicago Marathon on Sunday in 2 hours, 14 minutes, 4 seconds to break the world record in the event.
The Pantagraph area will be represented by four track and field athletes in the USATF Outdoor Championships, which begin a four-day run in Des…
Post-traumatic stress is often associated with soldiers returning from battle, but Axel Jimenez can attest that cyclists returning to the road…
BLOOMINGTON — The Great Plains LIFE Foundation and Fleet Feet Sports of Bloomington will sponser the third annual "Memorial Mile" one-mile rac…
LAKE BLOOMINGTON — A survey of winners at the 37th annual Lake Run on Saturday revealed each got an extra prize.
NORMAL — Brad Horton has given a lot to distance running, but says he's gotten a lot in return.
Bloomington-Normal co-op boys and girls lacrosse teams finally getting on field after COVID-19 wiped out first season with several newcomers t…
Bloomington-Normal boys and girls lacrosse growing in popularity
Olympia High School senior Justin Siebert was a unanimous selection while Central Catholic put four players on the all-Illini Prairie Conferen…
Tuscola softball defeated Clinton 12-0 on Monday behind a strong offense and the pitching of Kaitlyn Reifsteck. Check out photos and more vide…
Two goals from sophomore Charlise Carr helped University High blank Central Catholic for its fourth straight victory in girls soccer.
BLOOMINGTON — Illinois Wesleyan junior third baseman Colleen Palczynski was named College Conference of Illinois and Wisconsin Softball Player…
Abdou Ndiaye won't be leaving Illinois State's basketball team after all, but Redbirds still seeking another interior player from transfer portal.
Illinois State sophomore Ryan Cermak is making his presence felt all over the baseball diamond.
NORMAL — Illinois State senior David Perkins secured an individual spot in the NCAA Men's Golf Regional, it was announced Wednesday. He will c…
The Illinois Wesleyan softball team has successfully revamped its pitching staff.
Although spring practices are over and the players are focused on final exams, Illinois football head coach Bret Bielema is still busy at work…
We've compiled a collection of vintage ISU football photos straight from the Pantagraph archives!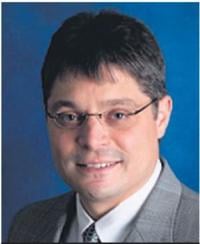 Striegel Knobloch & Company, L.L.C.
The Latest on the effects of the coronavirus outbreak on sports around the world:
Get to know all nine players taken by the Green Bay Packers in the 2021 NFL Draft.
Bailie Brown doesn't consider herself a trailblazer, and yet in a way she is — and so is her school.
An Indiana native who started out cutting hair for $5 in his grandparents' home is giving haircuts in a tricked-out Mercedes truck to White So…