Lia Ward, Ryann Anderson and Teagan Fahy scored goals Saturday to boost the Normal Community High School girls soccer team past University High, 3-1.
Central Catholic had only one hit until the seventh before Elyssa Stenger's triple and Izzy Kostelnick's single on back-to-back pitches result…
Sophomore Wesley Carter struck out 10 before giving way to Tyler Sears, who finished out Central Catholic's baseball victory over Prairie Central.
Bloomington-Normal co-op boys and girls lacrosse teams finally getting on field after COVID-19 wiped out first season with several newcomers t…
Bloomington-Normal boys and girls lacrosse growing in popularity
Olympia High School senior Justin Siebert was a unanimous selection while Central Catholic put four players on the all-Illini Prairie Conferen…
LOS ANGELES — Lindsay Gottlieb is returning to the Pac-12 as the head women's basketball coach at Southern California.
Illinois Wesleyan's men are eager to defend their 2019 national golf title, while the Titan women also feel confident heading into the NCAA Di…
Illinois Wesleyan was selected as a host school for the first two rounds of the NCAA Division III Men's Lacrosse Tournament and meets  Northwe…
Dallas Baptist pitchers Luke Eldred and Chandler Arnold shut out the Illinois State baseball team on three hits Sunday as the Patriots complet…
The Illinois State softball team won the MVC title.
Illinois Wesleyan basketball player Keondre Schumacher is taking a stab at track and faring quite well.
Illinois basketball assistant coaches Orlando Antigua and Ron Coleman were announced as new members of the University of Kentucky coaching sta…

Striegel Knobloch & Company, L.L.C.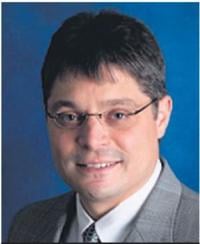 The Angels' decision on Thursday to release Hall of Fame-bound slugger Albert Pujols with a little under $30 million owed him on the last year…
BOSTON (AP) — Massachusetts Gov. Charlie Baker is planning to join a group of governors to meet with President Joe Biden on Tuesday to discuss…
Chris Berman will continue to host "NFL PrimeTime" after agreeing to a new contract with ESPN.
INDIANAPOLIS — When the Indianapolis Colts didn't select a left tackle in the NFL draft, they started shopping for veterans.
Tim Tebow and Urban Meyer are apparently getting back together, this time in the NFL.
PITTSBURGH (AP) — Two-time All-Star infielder Todd Frazier was designated for assignment by the Pittsburgh Pirates on Monday after hitting .08…
On the 18th day, the St. Louis Cardinals rested.