Sophomore Wesley Carter struck out 10 before giving way to Tyler Sears, who finished out Central Catholic's baseball victory over Prairie Central.
Bloomington-Normal co-op boys and girls lacrosse teams finally getting on field after COVID-19 wiped out first season with several newcomers t…
Bloomington-Normal boys and girls lacrosse growing in popularity
Olympia High School senior Justin Siebert was a unanimous selection while Central Catholic put four players on the all-Illini Prairie Conferen…
Tuscola softball defeated Clinton 12-0 on Monday behind a strong offense and the pitching of Kaitlyn Reifsteck. Check out photos and more vide…
Two goals from sophomore Charlise Carr helped University High blank Central Catholic for its fourth straight victory in girls soccer.
Illinois Wesleyan basketball player Keondre Schumacher is taking a stab at track and faring quite well.
Illinois basketball assistant coaches Orlando Antigua and Ron Coleman were announced as new members of the University of Kentucky coaching sta…
CHAMPAIGN — Illinois head coach Brad Underwood announced Thursday the hiring of Chester Frazier as assistant coach.
A completist is defined as "an obsessive, typically indiscriminate, collector or fan of something."
Illinois officially lost two top basketball assistant coaches Thursday when Kentucky announced Orlando Antigua and Chin Coleman are joining Jo…
BLOOMINGTON — Illinois Wesleyan junior third baseman Colleen Palczynski was named College Conference of Illinois and Wisconsin Softball Player…
Abdou Ndiaye won't be leaving Illinois State's basketball team after all, but Redbirds still seeking another interior player from transfer portal.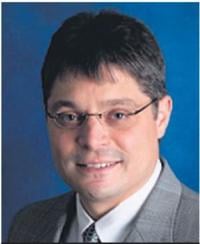 Scritchlow Concrete Lifting & Slabjacking
A look at what's happening around the majors today:
SAN FRANCISCO (AP) — Austin Slater hit a tiebreaking homer in the seventh inning and the San Francisco Giants beat the San Diego Padres 5-4 Fr…
NEW YORK (AP) — Francisco Lindor blamed his apparent dugout dustup with Jeff McNeil on a runaway rodent. One saw a rat, he claimed, and the ot…
ANAHEIM, Calif. (AP) — David Fletcher drove in three runs on three hits, Shohei Ohtani had two RBI doubles and the Los Angeles Angels snapped …
As he faces his former team for the first time, Arenado insists  that he 'loved my moment in Colorado.'
A heads-up play in Friday's first inning involving three locked-in infielders was just one example.
ST. LOUIS (AP) — Nolan Arenado showed the Colorado Rockies some of what they've been missing.