Once Corinna Jones' volleyball coach made her try setting, she loved it. That passion helped the Bloomington senior earn a scholarship to Virg…
DECATUR — As coaches and athletes wonder when, if ever, spring sports could resume practices and competition, administrators and coaches recei…
DECATUR — As coaches and athletes wonder when, if ever, spring sports could resume practices and competition, administrators and coaches recei…
Lincoln High School senior Kaden Froebe was a first-team selection Wednesday on the Illinois Basketball Coaches Association Class 3A all-state team.
PBL High School will join the Illini Prairie Conference for the 2021-22 school year.
Formerly a highly successful football coach at Normal Community, Wes Temples is the new athletic director at Normal West.
Zach Copeland was voted the Illinois State basketball Most Valuable Player.
CHICAGO — Illinois-Chicago hired former Illinois State, Texas and Michigan assistant Luke Yaklich as its head basketball coach on Thursday.
BLOOMINGTON — A sensational season earned Illinois Wesleyan basketball junior guard Kendall Sosa D3hoops.com All-America Honorable Mention sta…
Illinois State women's basketball was covered all season long, courtesy of Photo Editor David Proeber and staff photographer Lewis Marien. Her…
This is the time of year people usually start tweeting at Ali Farokhmanesh.
NORMAL — Illinois State senior Gabrielle Cooke and freshman Angelica Labat were honored by the Midwest Independent Conference for their perfor…
The NCAA is thinking about giving student-athletes in college spring sports another year of eligibility after the coronavirus outbreak cancele…

Scritchlow Concrete Lifting & Slabjacking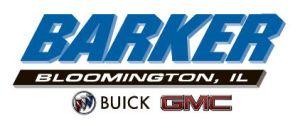 Barker Buick GMC Cadillac
April 17 — Deadline for restricted free agents to sign offer sheets.
TBA — Opening day, active rosters reduced to 26 players.
(All dates set before season was suspended until further notice.)
(All dates set before season was suspended until further notice)
BOSTON (AP) — Celtics coach Brad Stevens can only remember leaving his home on a few occasions over the past two weeks.
Besides the draft, the other big event on April's NFL calendar is the release of the regular-season schedule. Teams have known their opponents…
NEW YORK (AP) — Players agreed to a deal with Major League Baseball that would preserve service time in the event this season is canceled beca…