Bloomington-Normal boys and girls lacrosse growing in popularity
Bloomington-Normal co-op boys and girls lacrosse teams finally getting on field after COVID-19 wiped out first season with several newcomers t…
Olympia High School senior Justin Siebert was a unanimous selection while Central Catholic put four players on the all-Illini Prairie Conferen…
Tuscola softball defeated Clinton 12-0 on Monday behind a strong offense and the pitching of Kaitlyn Reifsteck. Check out photos and more vide…
Two goals from sophomore Charlise Carr helped University High blank Central Catholic for its fourth straight victory in girls soccer.
Abdou Ndiaye won't be leaving Illinois State's basketball team after all, but Redbirds still seeking another interior player from transfer portal.
Illinois State sophomore Ryan Cermak is making his presence felt all over the baseball diamond.
NORMAL — Illinois State senior David Perkins secured an individual spot in the NCAA Men's Golf Regional, it was announced Wednesday. He will c…
The Illinois Wesleyan softball team has successfully revamped its pitching staff.
Although spring practices are over and the players are focused on final exams, Illinois football head coach Bret Bielema is still busy at work…
We've compiled a collection of vintage ISU football photos straight from the Pantagraph archives!
CHAMPAIGN — Since being selected by the Pittsburgh Steelers in the third round of the NFL Draft on Friday, former Illinois football offensive …

Scritchlow Concrete Lifting & Slabjacking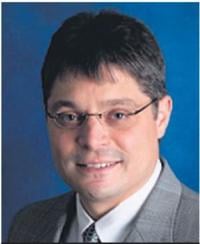 Striegel Knobloch & Company, L.L.C.
Given the level of acrimony Favre sees between the Green Bay Packers and Rodgers — a familiar feeling, having been there himself in 2008 befor…
ST. LOUIS (AP) — Paul DeJong hit a two-run homer, Paul Goldschmidt added a solo shot off Marcus Stroman and the St. Louis Cardinals beat the N…
Hall of Famer Tony La Russa developed a reputation as a master strategist while managing the Oakland A's and St. Louis Cardinals to a total of…
DENVER (AP) — Jon Gray tossed six strong innings and helped himself with an RBI single, and the Colorado Rockies held off the San Francisco Gi…
BUFFALO, N.Y. (AP) — The Toronto Blue Jays are returning to their home away from home, Buffalo, New York, starting in June. And this time, the…
CINCINNATI (AP) — Cincinnati's Joey Votto fractured his left thumb during a 10-inning, 1-0 win over the Chicago White Sox on Wednesday.
SEATTLE (AP) — John Means threw the major leagues' third no-hitter this season and came within a wild pitch on a third strike of a perfect gam…