Coaches have to stay off the court so Pantagraph Area Volleyball Player of the Year Isabel Schaefbauer has sort of been breaking the rules as …
Here's a listing of the Pantagraph All-Area volleyball team for this season. Enjoy!
Lexington native Kevin Brown's name and legacy live on through his wife, Jodi, and the KBStrong - Fighting the Fight Foundation she heads to f…
Abbey Davis paced Central Catholic's girls past Kankakee McNamara, the 499th career win for Saints' coach Debbie Coffman.
Hot-shooting Marian Catholic outscored Normal West 28-7 in the second quarter of a nonconference boys basketball win at Normal.
Sacred Heart-Griffin turned a big rebounding edge into a win over U High's boys basketball team.
SEATTLE (AP) — Killian Tillie made a 3-pointer as the shot clock expired with 2:55 remaining and finished with 15 points, Joel Ayayi hit anoth…
CHENEY, Wash. (AP) — Jacob Davison had 39 points, Kim Aiken Jr. had a double-double, and Eastern Washington beat North Dakota 98-82 on Sunday.
HIGHLAND HEIGHTS, Ky. (AP) — Trevon Faulkner and Dantez Walton had 18 points apiece, Byson Langdon scored 12 of his 14 points in the second ha…
WEST LAFAYETTE, Ind. (AP) — For Matt Haarms, defense will be the key to Purdue's success. If the Boilermakers have to win ugly, Haarms said so be it.
IOWA CITY, Iowa — Former University of Iowa athletic director Bump Elliott, who grew up in Bloomington, has died, the university announced. He…
NASHVILLE, Tenn. (AP) — Ahsan Asadullah and KJ Johnson each scored 21 points and Lipscomb beat Division II-member Trevecca Nazarene 96-72 on Sunday.
HUNTSVILLE, Texas (AP) — Chad Bowie had 22 points as Sam Houston State narrowly beat Louisiana Tech 71-68 on Sunday.

Country Financial - Michael A. Lenahan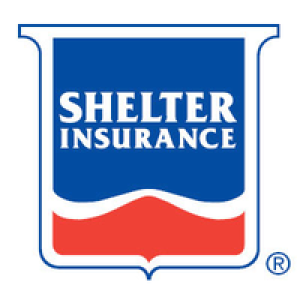 Thoennes Shelter Insurance
MIAMI (AP) — Tyler Herro scored 27 points, including a go-ahead 3-pointer with 38.2 seconds left in overtime, and the Miami Heat held off the …
OAKLAND, Calif. (AP) — Derek Carr rolled to his right and waited several seconds for a receiver to break open in the end zone. When nobody did…
GLENDALE, Ariz. (AP) — Kyler Murray was quick to shoulder the responsibility for Arizona's 23-17 loss to the Pittsburgh Steelers on Sunday aft…
JACKSONVILLE, Fla. (AP) — Los Angeles Chargers receiver Mike Williams celebrated his first touchdown of the season by trying to slam the ball …
SAN DIEGO (AP) — Marvin Miller, the union leader who revolutionized baseball by empowering players to negotiate multimillion-dollar contracts …
GLENDALE, Ariz. (AP) — Pittsburgh's defense was great and the Duck was just fine. After weeks of wondering how this bunch keeps piecing togeth…
MIAMI (AP) — Tyler Herro scored 27 points, including a go-ahead 3-pointer with 38.2 seconds left in overtime, and the Miami Heat held off the …