Big Ten football gave us field stormings, weird math, shocking flameouts, Heisman Trophy candidates and the best team in the land, according to the College Football Playoff committee.
So with a tip of the hat to Marv Albert, here it is: The wild and the wacky from the 2019 season.
Games of the year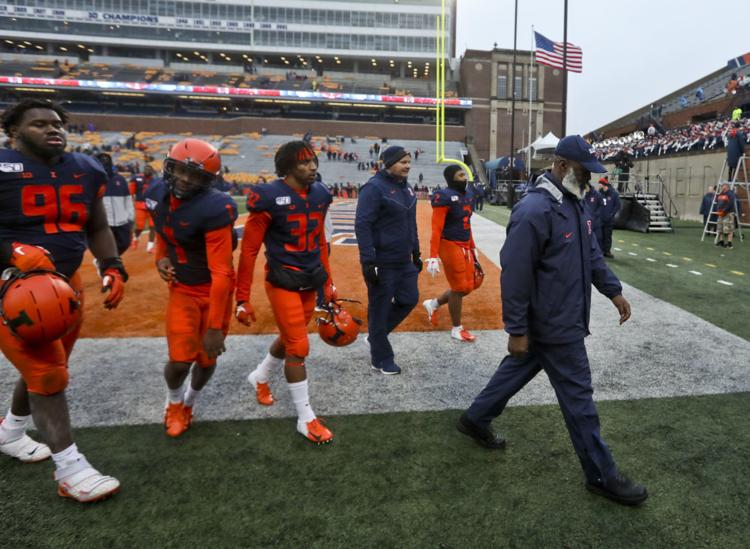 Penn State 28, Michigan 21: When Jim Harbaugh said at halftime, "This will be our finest hour," it seemed he was hallucinating. But the Wolverines turned a beatdown into a thriller before a "whiteout" crowd. Michigan receiver Ronnie Bell wept after dropping the potential game-tying pass, reflecting the intensity of the night.
Minnesota 31, Penn State 26: The teams combined for 978 yards as the Gophers notched their first win over a top-five team since 1977. A sellout crowd at TCF Bank Stadium flooded the field afterward. Anyone got a boat?
Illinois State's gritty volleyball team doesn't let anything — even October — get in the way of a second straight NCAA bid.
Lamest games of the year
Northwestern 45, Massachusetts 6: The Wildcats won for the first time in two months, and Pat Fitzgerald still was fuming over his quarterback play -- and rightfully so.
Michigan 10, Iowa 3: The yawner featured this putrid stretch with the Hawkeyes on offense:
First-and-30: 5-yard completion.
Second-and-25: 6-yard completion.
Third-and-19: False start.
Best pep talk
Purdue alumnus Drew Brees fired up the Boilermakers with a speech that began: "A streak, a run … has to start with one game. Every season is full of defining moments, and you never know when one of those defining moments will happen. So why not today? And it's going to take everybody …"
He then went position by position. For the linebackers: "Hit somebody, man!"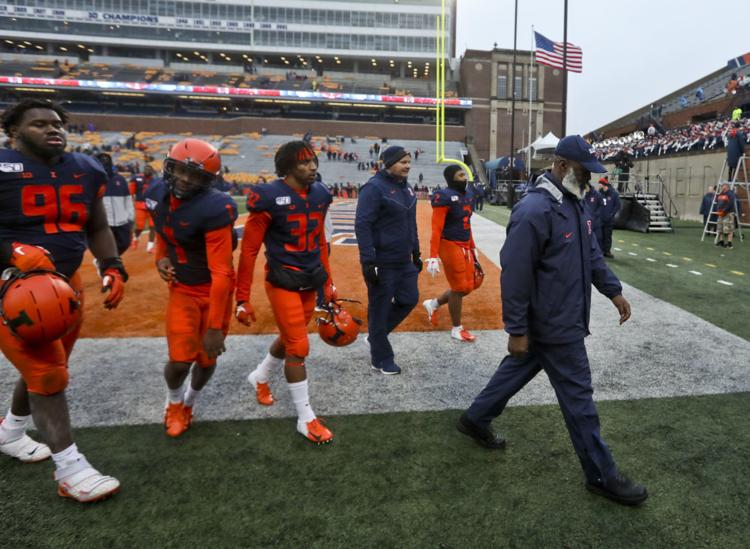 Best nonconference performance
Wisconsin shut out South Florida, Central Michigan and Kent State, becoming the first FBS team since Virginia Tech in 2001 to post three shutouts in its first five games. Total margin: 158-0.
Biggest tease
Maryland shellacked Howard and Syracuse by a combined 142-20. The Terrapins went 1-9 the rest of the way, scoring only 161 points and losing 54-7 to Nebraska on senior day.
Play of the year
When quarterback Justin Fields went down with a knee injury at Michigan, Ohio State fans feared the worst. He retreated to the medical tent, giving way to backup Chris Chugunov. The drive ended with a perfect spiral to a well-covered Garrett Wilson in the back of the end zone.
Fields' return was so stunning, offensive tackle Jonah Jackson didn't realize who threw it. After the touchdown, Jackson hollered, "Chugs!" to praise the backup.
Most painful play
Purdue lost starting quarterback Elijah Sindelar (collarbone) and All-America receiver Rondale Moore (hamstring) to injuries on the same play against Minnesota in Week 5. Neither played another snap.
Greatest comeback
Illinois qualified for its first bowl game since the Tim Beckman era by stunning Michigan State at Spartan Stadium. The Illini trailed 28-3 in the second quarter and 31-10 entering the fourth.
"I'll be watching it on BTN Classic some day," running back Dre Brown said.
Most annoying trend
Stadium PA operators who play "Jump Around" after the home team beats Wisconsin. We're looking at you, Illinois and Ohio State. Don't mooch off the Badgers' tradition.
Most ridiculous stats
You have free articles remaining.
Ohio State's Justin Fields has 37 touchdown passes and one interception.
Northwestern quarterbacks combined to throw six touchdown passes for the season. (Princeton's Kevin Davidson had seven in one game.)
Penn State sacked Purdue 10 times.
Wisconsin's Jonathan Taylor rushed for 200 yards against three straight conference foes (Iowa, Nebraska and Purdue).
Nebraska used six kickers. They combined to go 12-for-20 on field-goal tries.
Maryland made two field goals all season.
Rutgers passed for 1 yard against Indiana. Perhaps even more absurd, the Scarlet Knights' Johnny Langan completed five passes.
Ohio State's Chase Young totaled seven sacks against Wisconsin and Penn State.
Wisconsin's Zach Hintze went 2-for-2 on field goals. He hit from 26 yards … and 62.
Minnesota's Tanner Morgan completed 18 of 20 passes against Penn State. Pretty good until you consider he went 21-for-22 at Purdue.
Northwestern outrushed Illinois 378-14. The Wildcats, using a "four-wheel drive" offense in rainy conditions, rushed 65 times and attempted 10 passes.
Wildest upset
Illinois beat Wisconsin as a 30\u00bd-point underdog. The Badgers entered 6-0. Lovie Smith was 4-26 in Big Ten games. But the Illini forced three turnovers and kicker James McCourt piped one through the uprights from 39 yards as time expired.
Best 'College GameDay' sign
After the ESPN show traveled to South Dakota State instead of the Wisconsin-Ohio State game, a week after the Badgers' loss in Champaign, a sign read: "THANKS, LOVIE."
Best players
Wisconsin's Jonathan Taylor plus Ohio State's trio of Justin Fields, Chase Young and J.K. Dobbins. How many will be Heisman Trophy finalists?
Dumbest quote
Mark Dantonio was asked if Michigan State erred by retaining its entire offensive staff after a dreadful 2018 season. Dantonio called it a "dumbass question." Based on the Spartans finishing 12th in the Big Ten in scoring, the dumbass was not the reporter.
Most inspirational moment
Minnesota's Casey O'Brien, a former high school quarterback and four-time cancer survivor, held for an extra point against Rutgers and then had a long hug with coach P.J. Fleck.
Weirdest math
Down 24-3 at Wisconsin, Northwestern scored a touchdown. Coach Pat Fitzgerald went for two and missed. Down 24-9, the Wildcats scored again. Fitzgerald went for two and missed. They got the ball back inside three minutes but had basically no chance to tie the game, down 24-15. Fitzgerald referenced Ravens coach John Harbaugh and analytics, saying you go for two early so you know what you need at the end.
Even if your offense is bottom 10 in the country and the Badgers defense is top 10?
Most analytics-averse coach
Iowa's Kirk Ferentz chose to punt on fourth-and-1 inside Northwestern's 45-yard line. Twice.
Most accurate point spread in a superfluous game
The UMass-Northwestern line went as high as 40\u00bd and as low as 38\u00bd. Northwestern won by 39.
Best move by a terrible team
Rutgers hired Greg Schiano.
Best move by a great team
Ohio State promoted Ryan Day.
Coolest name
Indiana receiver Whop Philyor.
Best use of one's time
A young Northwestern fan worked on a Rubik's Cube during the Wildcats' loss to Minnesota.
---
Looking up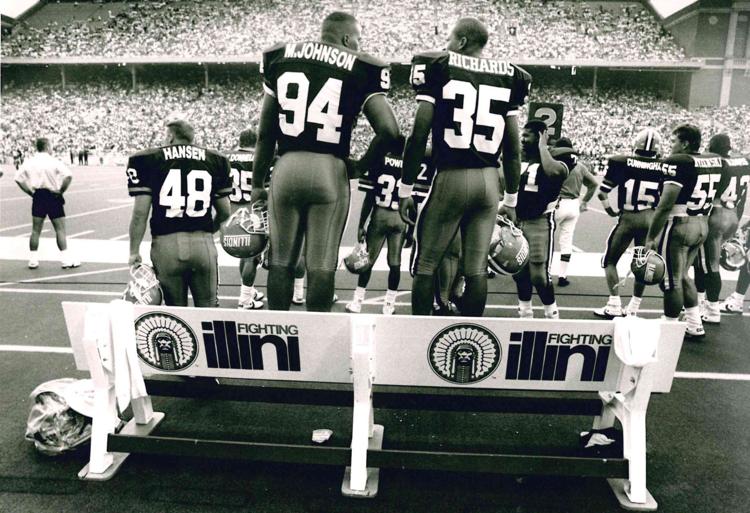 Good Block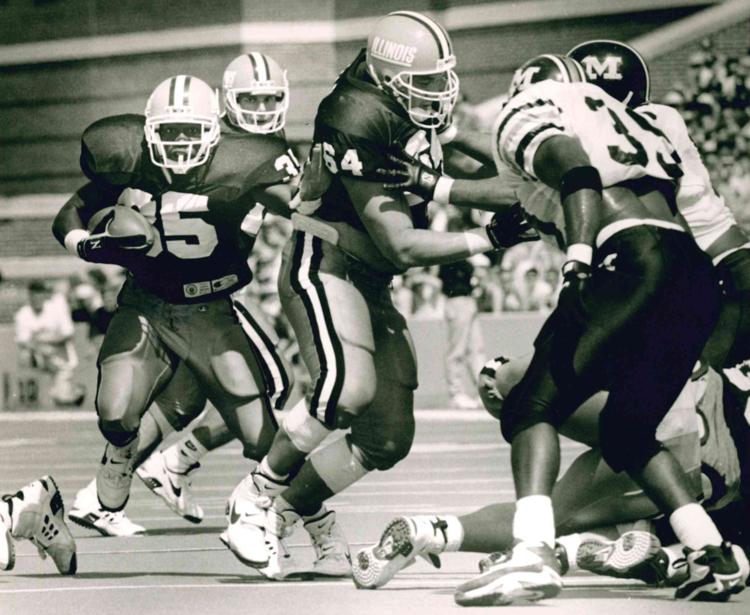 Taking a Dive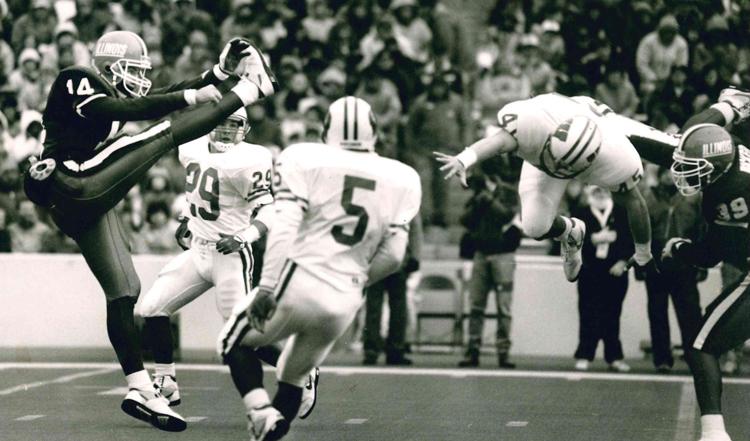 On the loose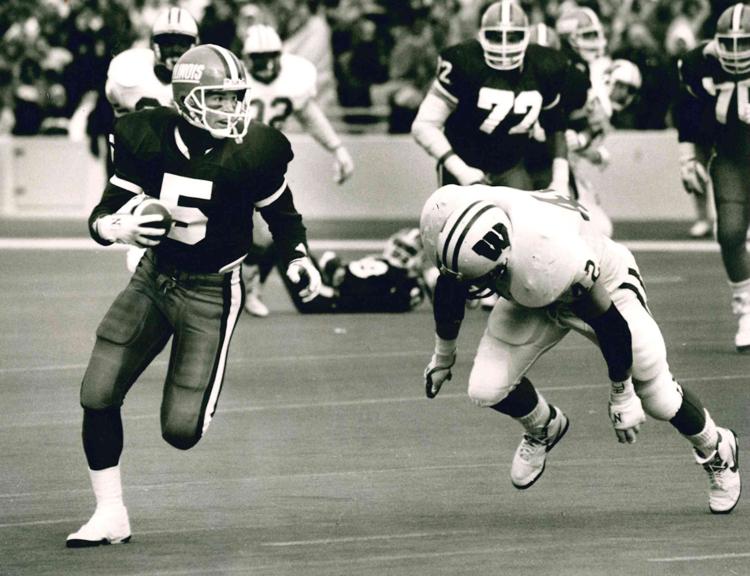 University of Illinois Football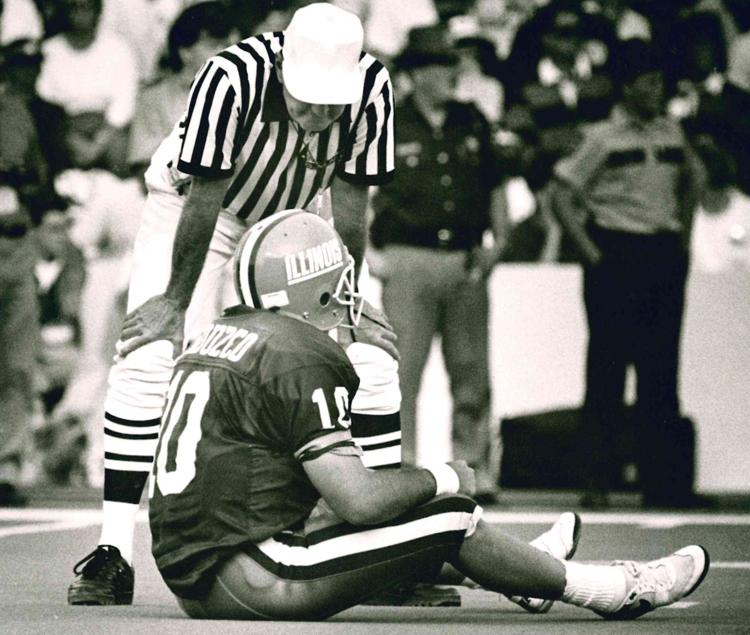 Coming at ya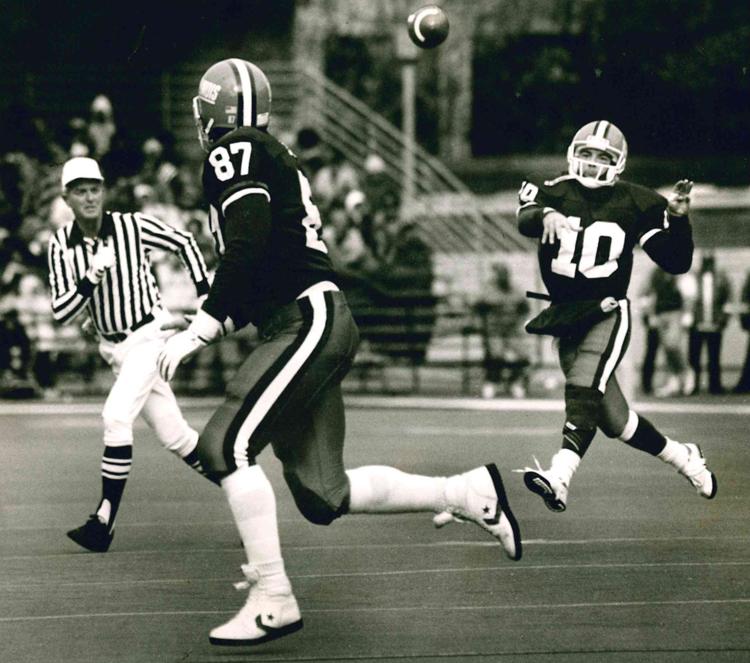 To run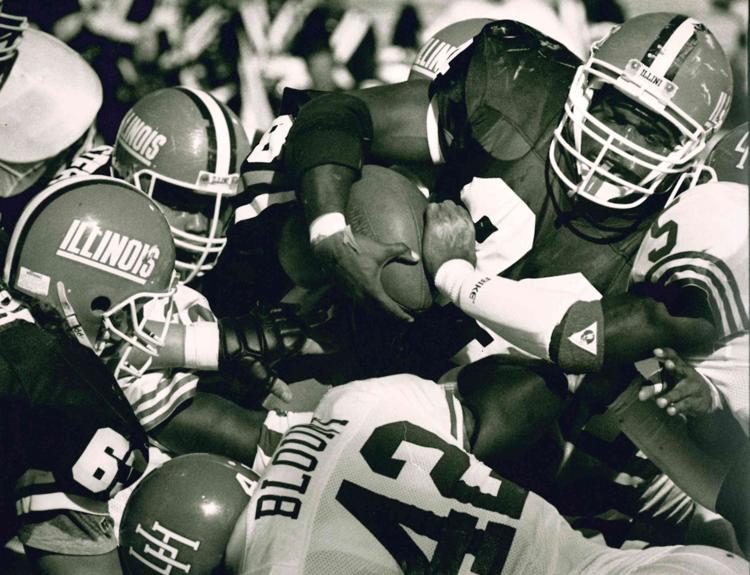 Joyous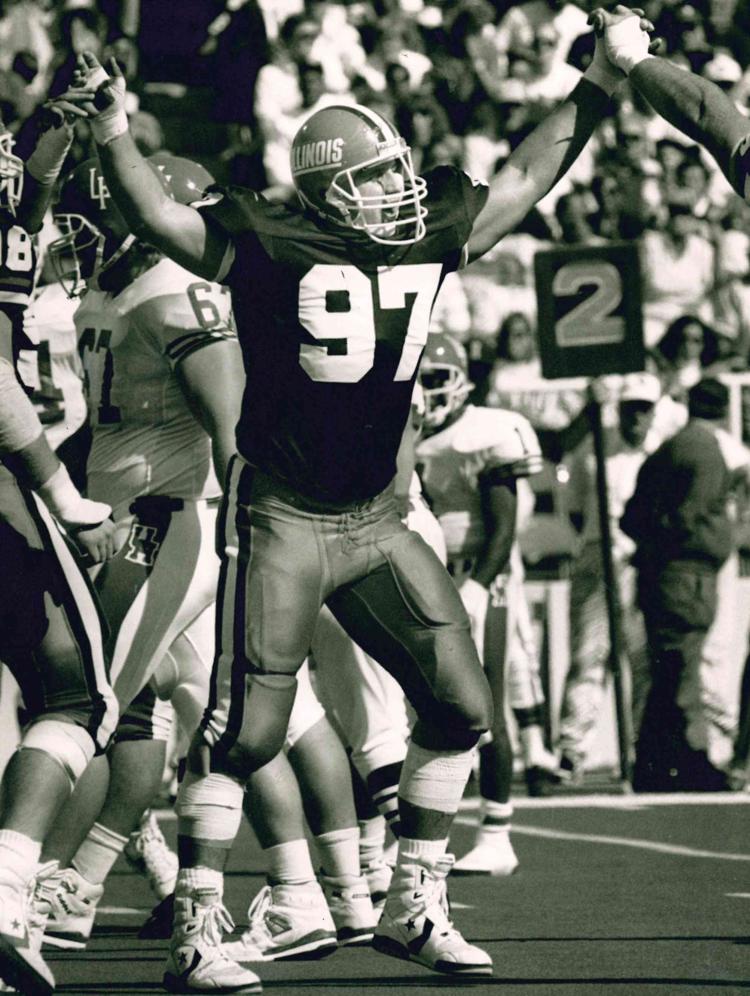 Lester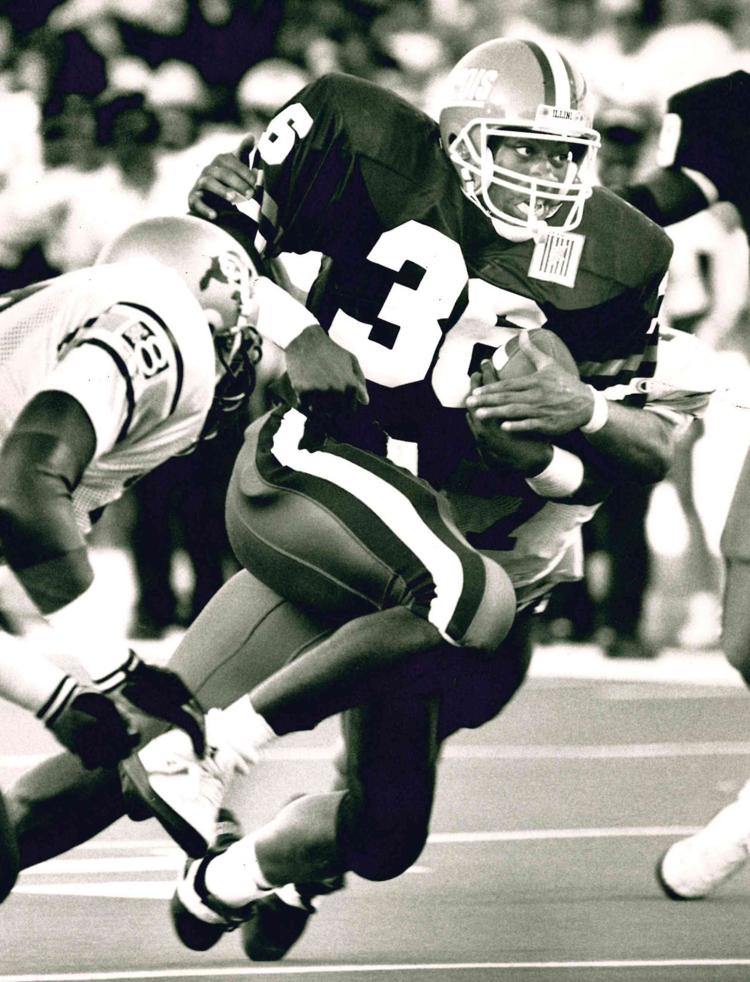 Sack attack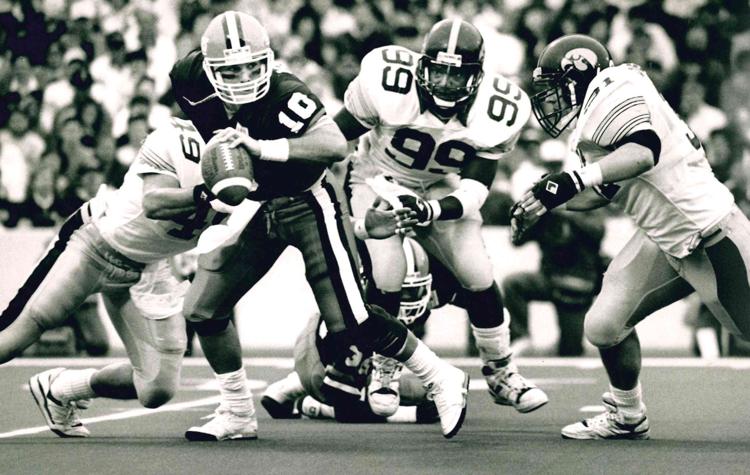 Waiting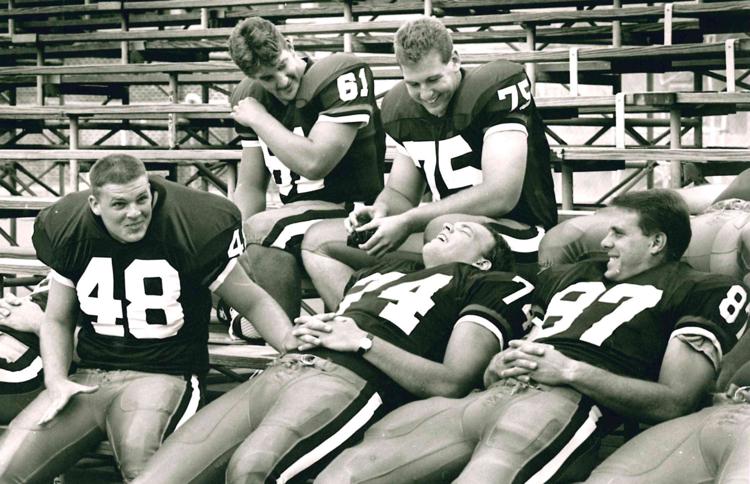 A coming through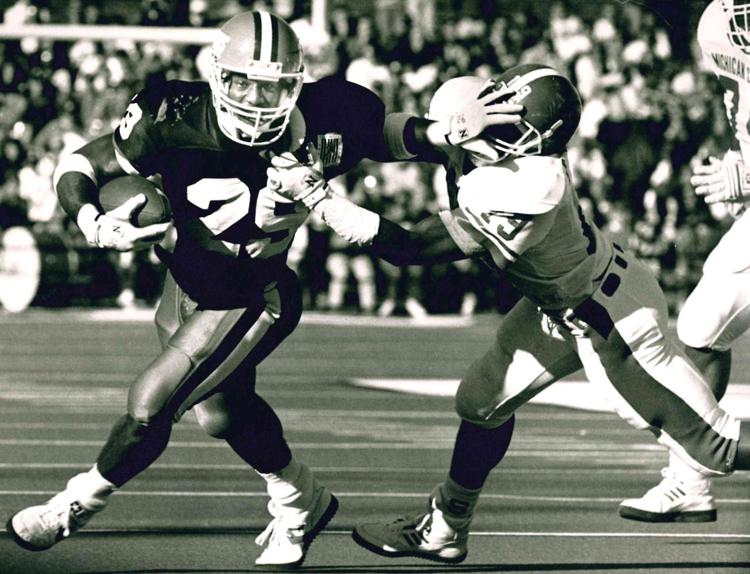 Sideline maneuver
Mowing them down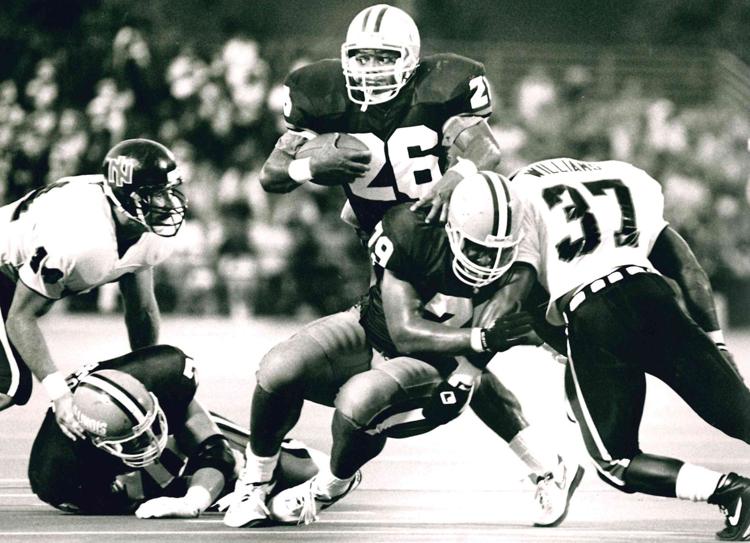 That's my buddy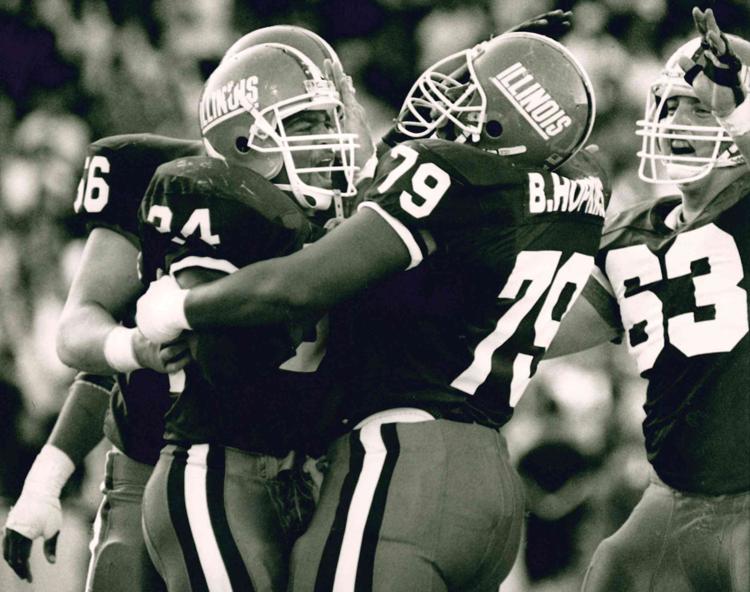 1992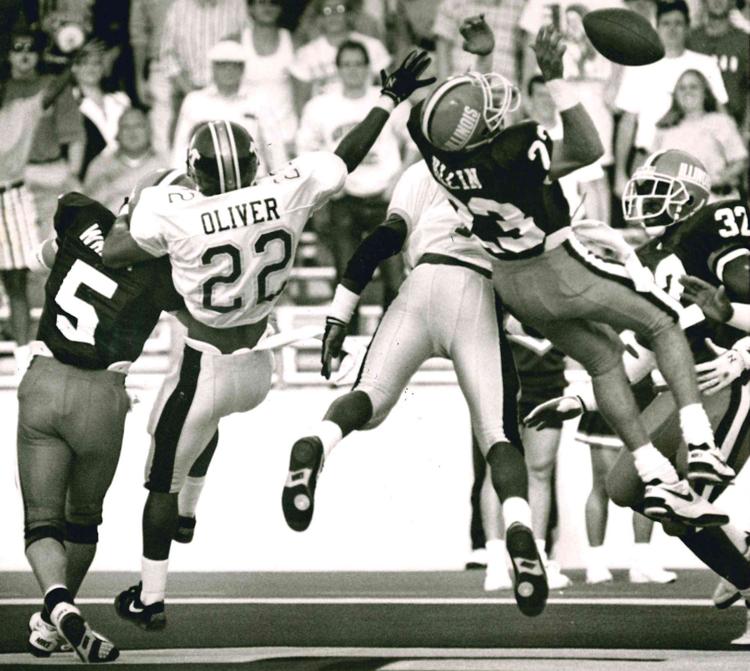 Traffic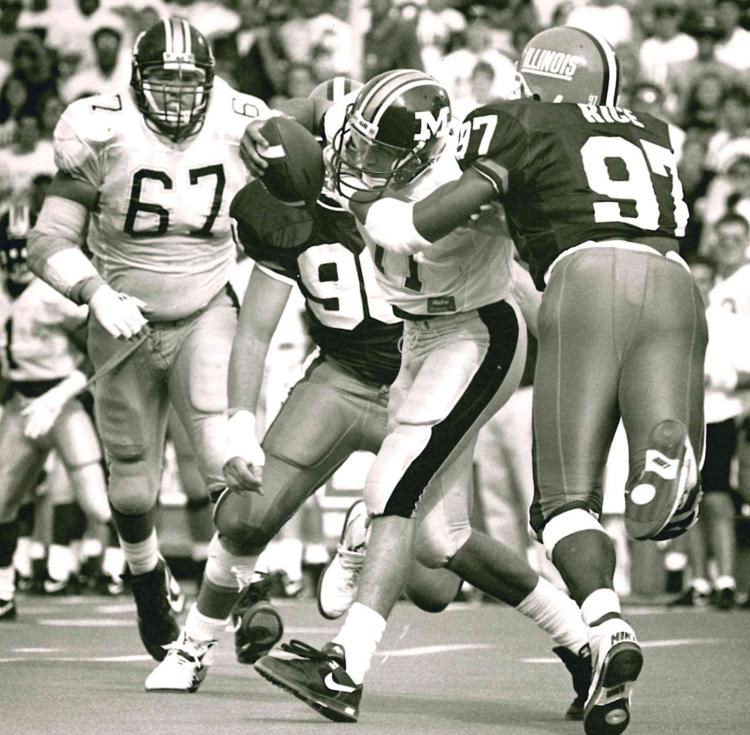 Busting through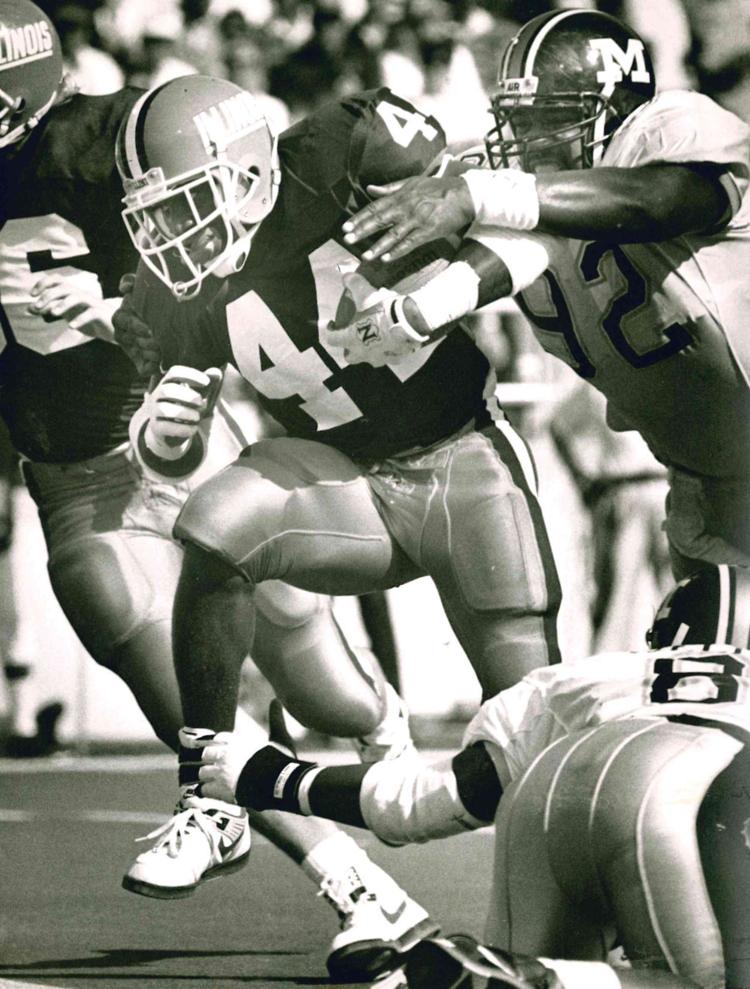 Final Exit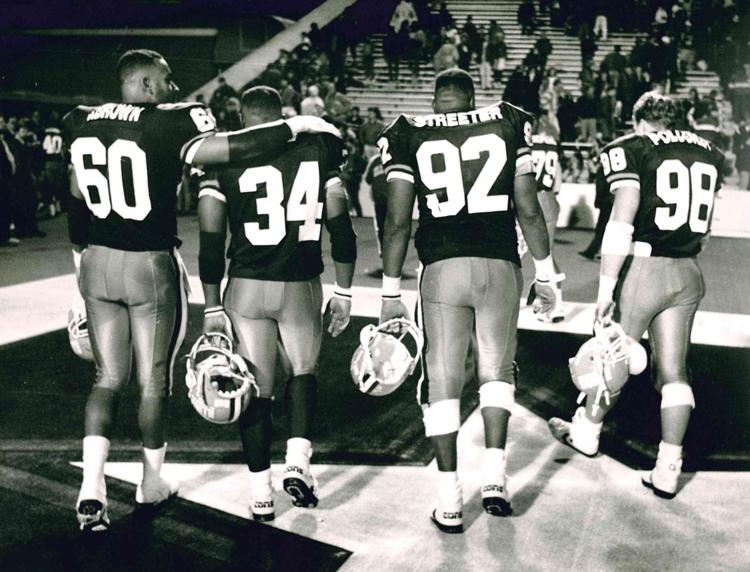 Scrum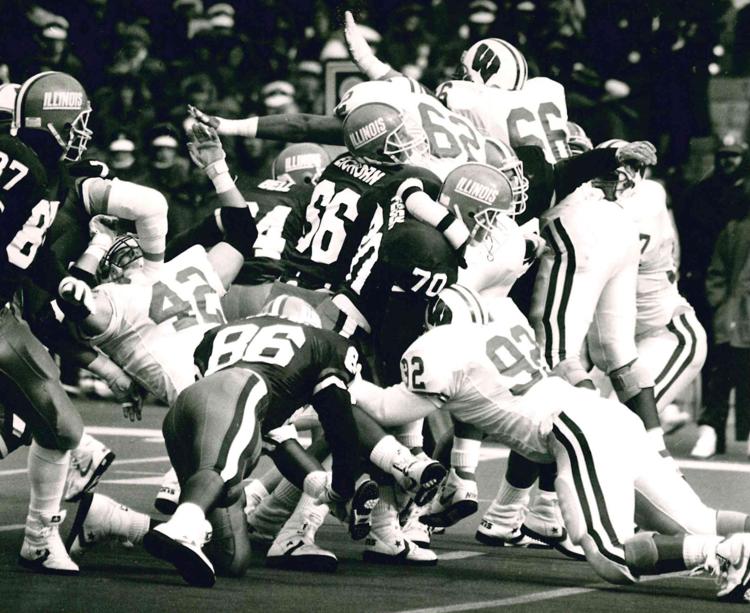 On the run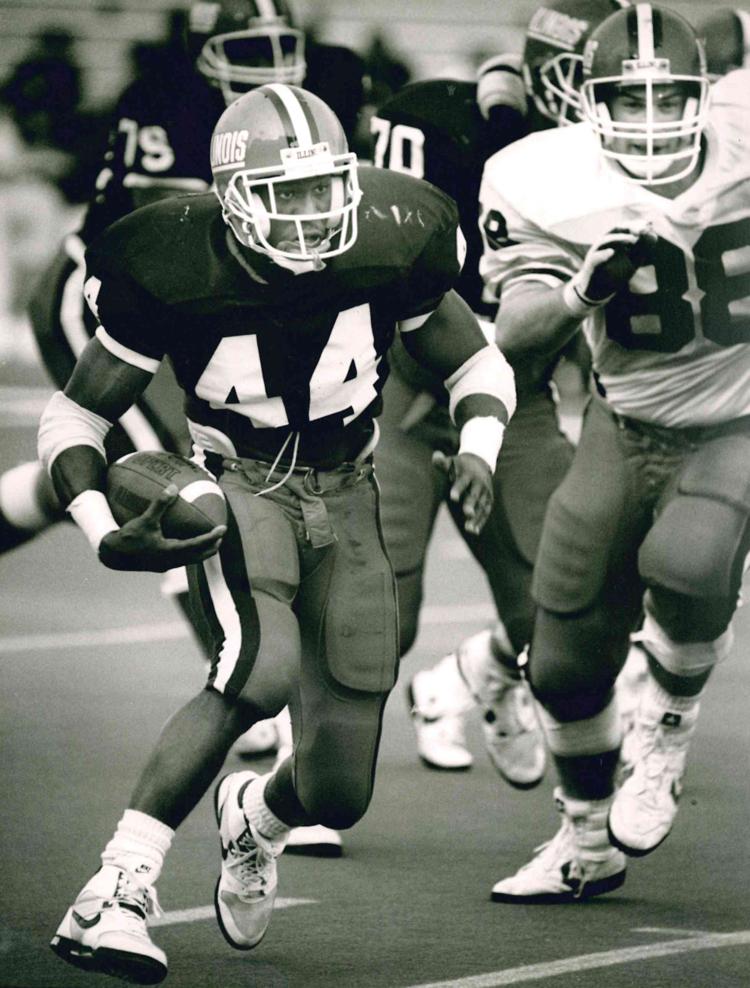 Sack attack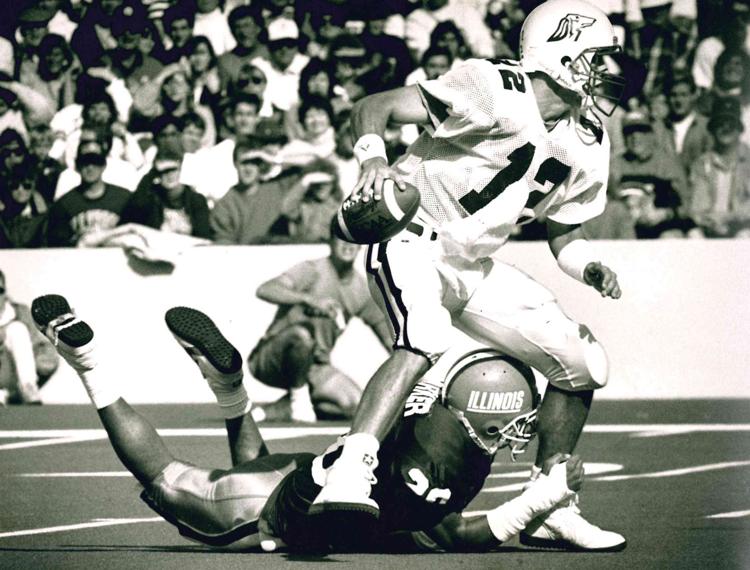 Pileup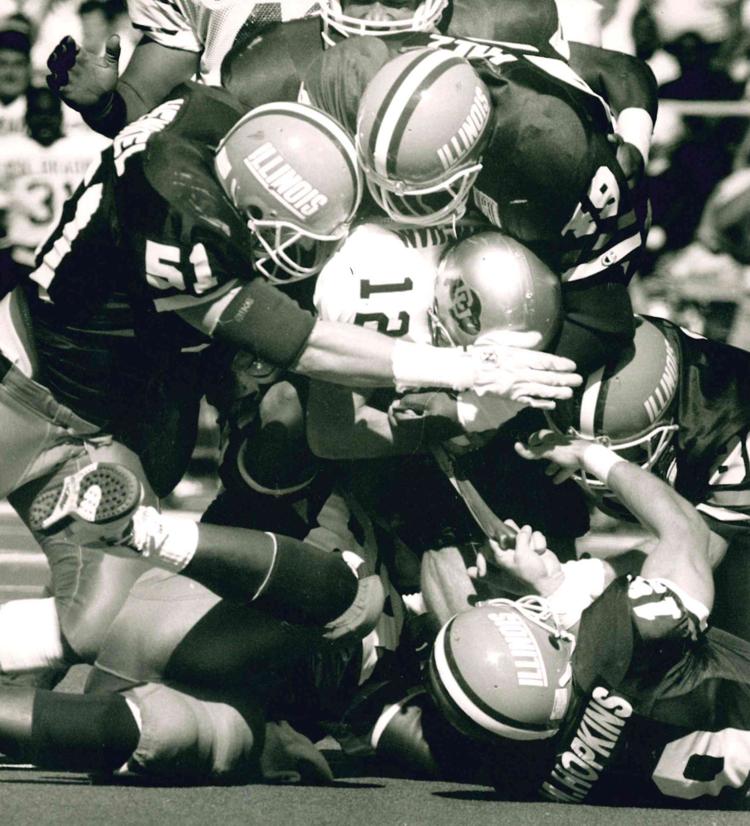 Take that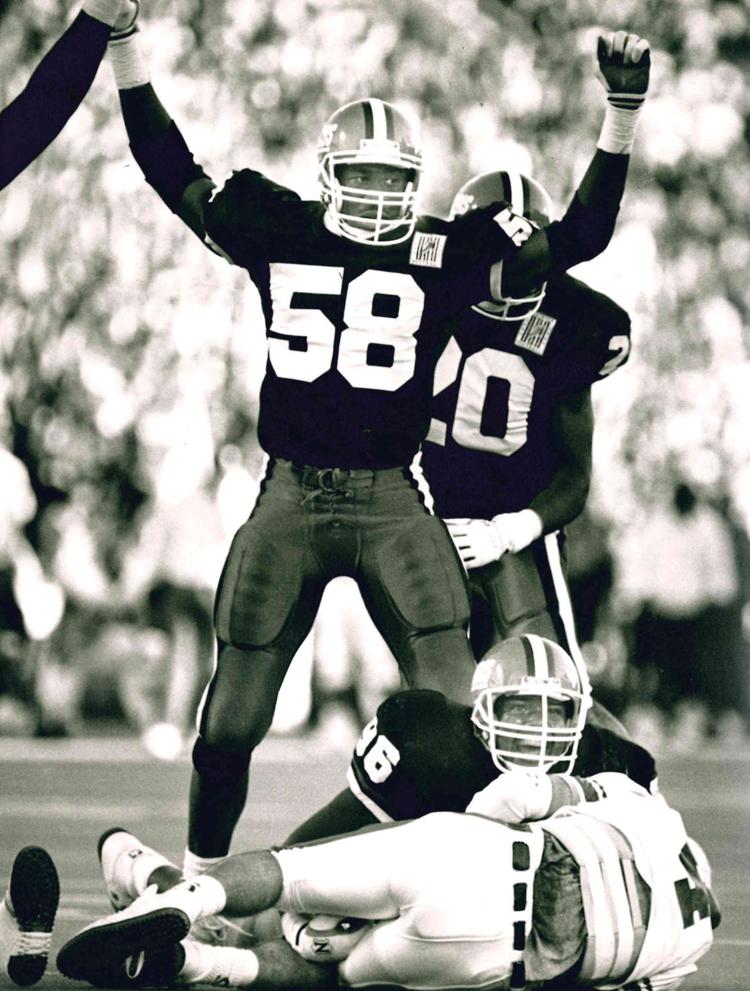 1991
Lean on me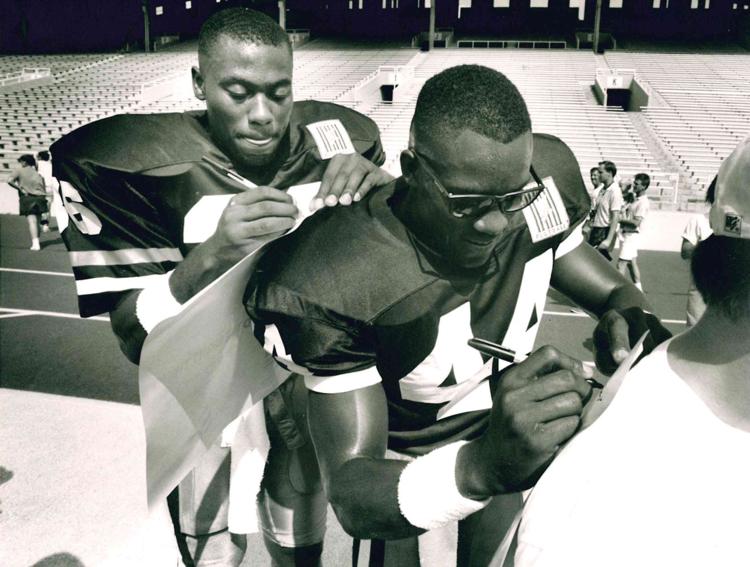 Way to go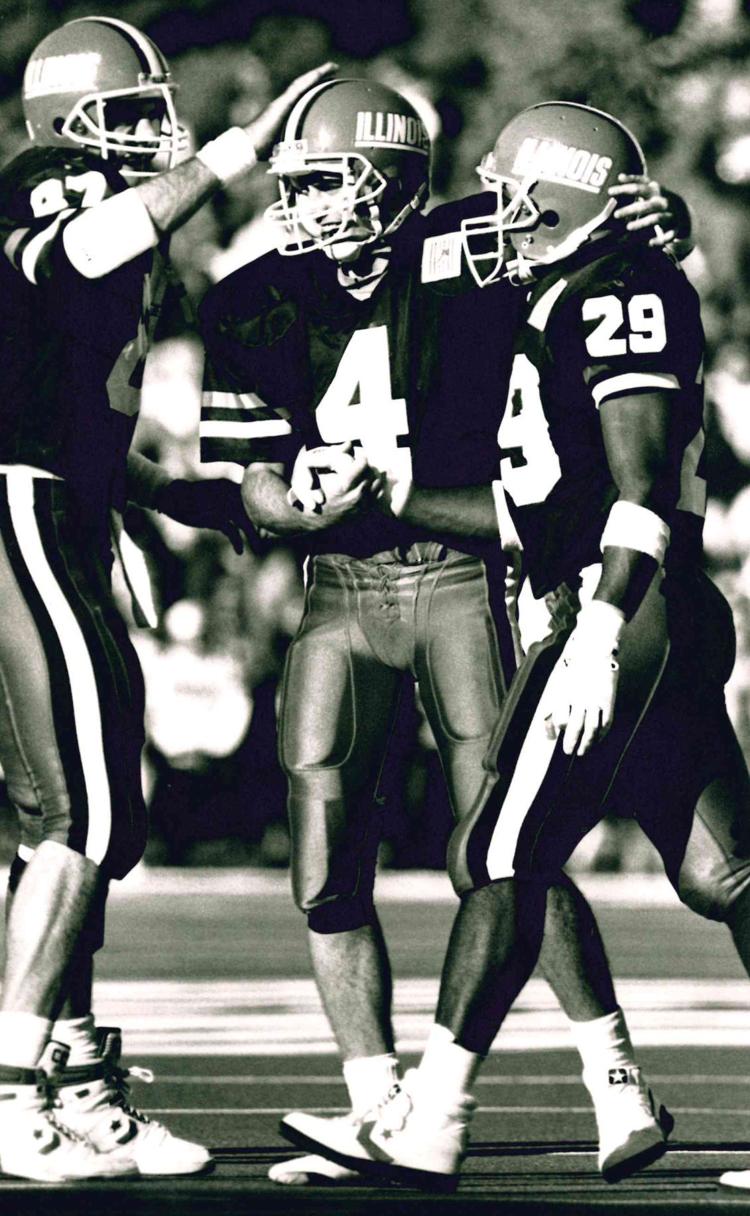 1991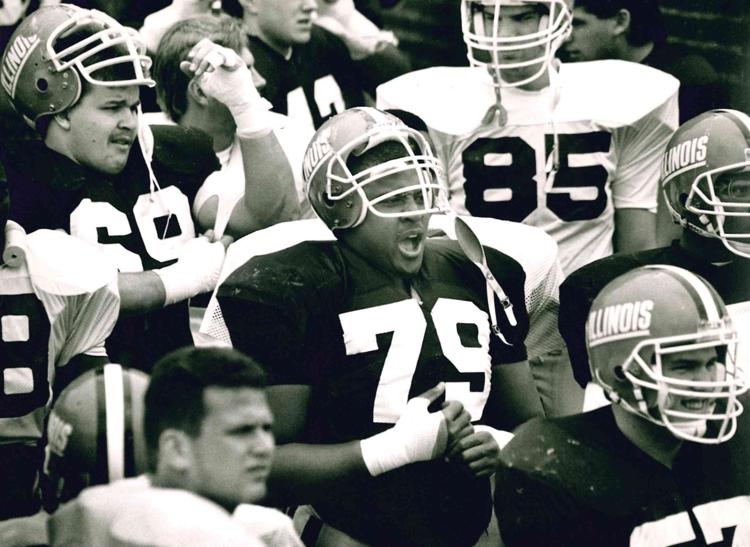 The peoples' choice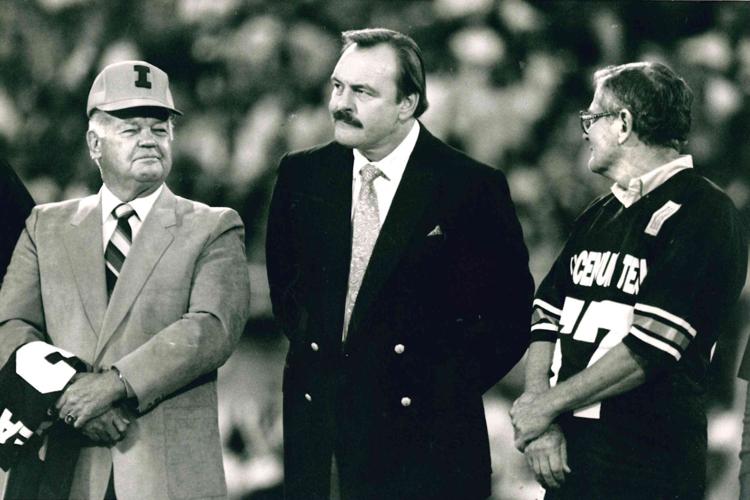 It's good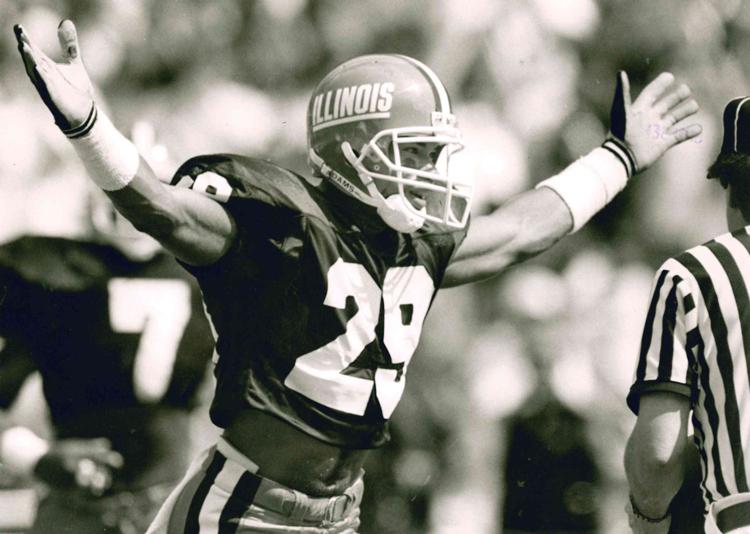 Touchdown Hero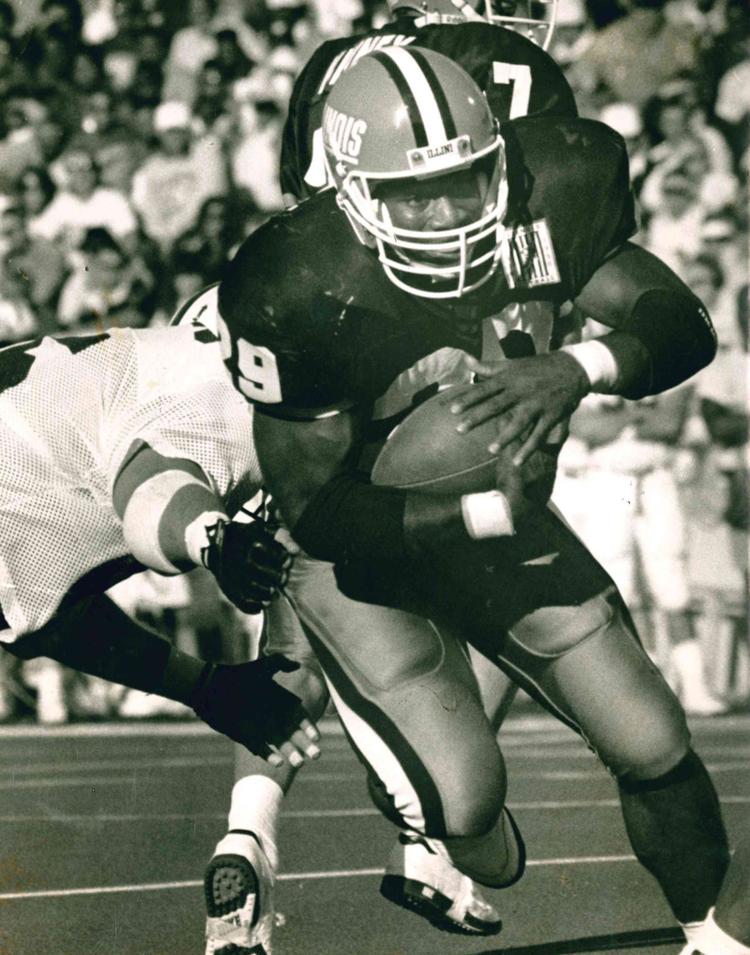 That's Six