Bloomington High School graduate Zachery Bradford won the silver medal in the pole vault in the IAAF World U20 Championships at Tampere, Finla…
Bloomington High School graduate Zachery Bradford won the pole vault in the USATF Junior Outdoor Championships by clearing a lifetime best of …
D. Paul Miller of Bloomington won four gold medals and set a record this past weekend in the National Senior Olympics at Birmingham, Ala.
BLOOMINGTON — What Sports Illustrated's Greatest Female Athlete of the 20th Century treasures most from her athletic career was not the six ti…
NORMAL — The annual Special Olympics Illinois Heartland/Area 6 Spring Games will be Sunday at Normal West High School.
EUGENE, Ore. — Former Tri-Valley High School standout Stephanie Brown placed 10th in the Olympic Trials 1,500-meter run on Sunday while Pontia…
Ex-Redbird 9thin Olympic Trialsjavelin throw
The Prairie Central High School basketball team controlled the second and fourth quarters and emerged with a 62-57 Illini Prairie Conference v…
Last March, U High's basketball team rolled to the Class 3A super-sectional. Tuesday, it felt like March again in a 75-55 win over Decatur MacArthur. 
Normal Community basketball topped Pekin at Pekin.
The Central Catholic High School basketball saw Pleasant Plains bolt to a quick start and never look back in a 63-43 loss at Bloomington on Tuesday.
Blake Cowden was a wonderful mix of fun and focus ... a born leader and two-sport, all-state athlete at Tri-Valley High School. Now, at 24, he…
It's not Michigan's famed Fab 5, but rather, a Fave 5 from this year. Two involved teachers/coaches who impacted countless lives, one was a 17…
PLAINVIEW, Texas (AP) — Wayland Baptist senior guard J.J Culver became one of a handful of college basketball players to score 100 or more poi…
Illinois State junior setter Stef Jankiewicz has earned All-North Region honorable mention for the second year in a row.
NEW YORK (AP) — Texas Tech's scruffy walk-on Avery Benson tried to crowd surf at Madison Square Garden and coach Chris Beard thrust his fist i…
WACO, Texas (AP) — Mark Vital blocked Kamar Baldwin's potential go-ahead shot with 1.5 seconds left and No. 11 Baylor held on to beat previous…
PROVO, Utah (AP) — Jake Toolson had 15 points, Yoeli Childs had a double-double and BYU handed Nevada its worst loss of the season, 75-42, on …
LOGAN, Utah (AP) — Brock Miller scored 22 points and Utah State improved its record to 10-1 and won their 13th straight home game by routing n…
DENVER (AP) — Jabari Rice finished with 18 points and eight rebounds and New Mexico State held off Denver 72-67 on Tuesday night.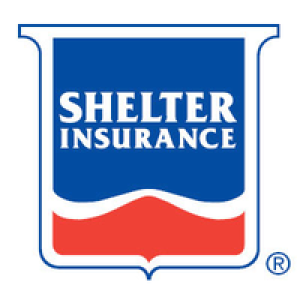 Thoennes Shelter Insurance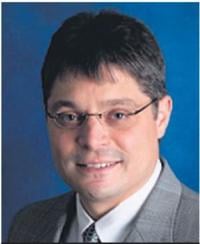 SAN DIEGO (AP) — Outfielder Adam Jones and the Orix Buffaloes of Japan's Pacific League have agreed to an $8 million, two-year contract.
PITTSBURGH (AP) — Tomas Tatar's 10th goal of the season ended Tristan Jarry's franchise-record shutout streak and sparked the Montreal Canadie…
DALLAS (AP) — Ben Bishop made 26 saves, 16 in the third period, and Dallas beat the New Jersey Devils 2-0 on a Tuesday when the Stars fired he…
SAN DIEGO (AP) — Doing their best to keep as much of their World Series roster intact as possible, the Washington Nationals announced they re-…
ST. PAUL, Minn. (AP) — Rickard Rickell and Max Comtois scored in the shootout for Anaheim, and the Ducks fended off the Minnesota Wild 3-2 on …
MIAMI (AP) — Duncan Robinson tied a franchise record with 10 3-pointers, Bam Adebayo and Jimmy Butler each had triple-doubles and the Miami He…
CHARLOTTE, N.C. (AP) — Miles Bridges said he spent most of his rookie season thinking about highlight-reel plays.