59 years unsolved
The nude and frozen bodies of Patricia Grimes, 13, and Barbara Grimes, 15 were discovered in a snow-covered ditch in Chicago, weeks after they disappeared.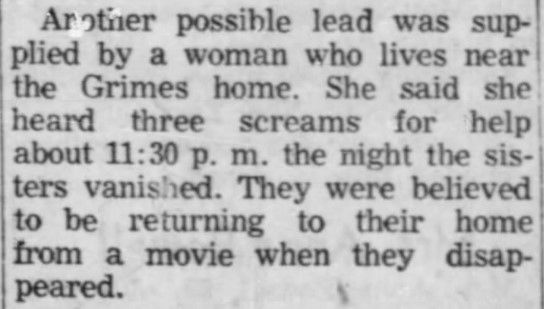 On the evening of Dec. 28, 1956, the girls left home to attend an Elvis Presley movie.
They never returned.
A coroner's jury ruled that the Grimes sisters were murdered, and an autopsy showed that the girls froze to death.
Many suspects were questioned and charged, resulting in a confusing flurry of false confessions and conflicting testimony of their whereabouts.
A skid row, homeless man named Edward Bedwell was beaten into confession, jailed and eventually released.
Alfred Lawless also confessed to the Grimes murder and several others in 1962, but no one was ever convicted.
---