BLOOMINGTON — The Illinois Fish & Feather Expo returns to Bloomington with a three-day show this weekend at the Interstate Center, 2301 W.…
All Starved Rock Trails reopened
BLOOMINGTON — It's a big year for bicycling in the Twin Cities, and not just because of Constitution Trail's 25th anniversary.
MAYVILLE, Wis. - Two groups of Wisconsin-raised whooping cranes have been released to fly toward warmer climates for the winter.
HUDSON — Someone might as well pen the "gone fishing" sign right now for the day Bob Hermes retires. He's hooked on the sport.
LOWELL — Soaring sandstone cliffs, a river that drops over a ledge and dances between rocks, frothy whitewater and a "train" of wave after wav…
BLOOMINGTON — Illinois scientists can take a unique look at how changes in the state's landscape have affected birds, thanks to three identica…
BLOOMINGTON — From tasty panfish to powerful muskies, Central Illinois has fishing that's hard to beat.
Outdoor 411 for Mar. 25, 2012.
BLOOMINGTON — Francesca Erb is the big wheel of the McLean County Wheelers bike club. She's serving her first term as the group's president, t…
Outdoor 411 for Mar. 18, 2012.
Outdoor 411 for Mar. 11, 2012.
Asian carp have gotten much bad publicity, as well they should. They're poster fish for what's wrong with America's import laws – or lack of t…
SPRING VALLEY — The Illinois River has done more than run through the life of Adam Sandor. It's helped shape it.
Outdoor 411 for Mar. 4, 2012.
CAIRNGORMS NATIONAL PARK, Scotland — Chris Townsend has hiked since he was a boy in the Scottish Highlands where he was born. Going outdoors a…
Outdoor 411 for Feb. 26, 2012.
I don't know why reporters ended news stories with the number "30" in the past. Some say it was shorthand for "the end," a holdover from the d…
BLOOMINGTON — Mary can be quite contrary about how her garden grows, but not Charlotte Talkington and members of the Master Gardeners of McLea…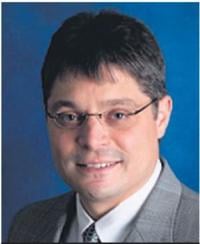 Scritchlow Concrete Lifting & Slabjacking
Outdoor 411 for Feb. 19, 2012.
The nine juvenile whooping cranes that passed through The Pantagraph area on their way south on their first ultralight-led migration have appa…
BLOOMINGTON — The simulated rainforest at Miller Park Zoo is fun to visit, but nothing beats the real thing.
Entertainment calendar for the week of Feb. 16, 2012.
Outdoor 411 for Feb. 12, 2012.
The Associated Press reported a federal study says Lake Erie and some rivers flowing into it would offer ideal habitat for unwanted Asian carp…
BLOOMINGTON -- Scientists think the warm weather in the Midwest this winter will not significantly impact the birds that are seen during the u…