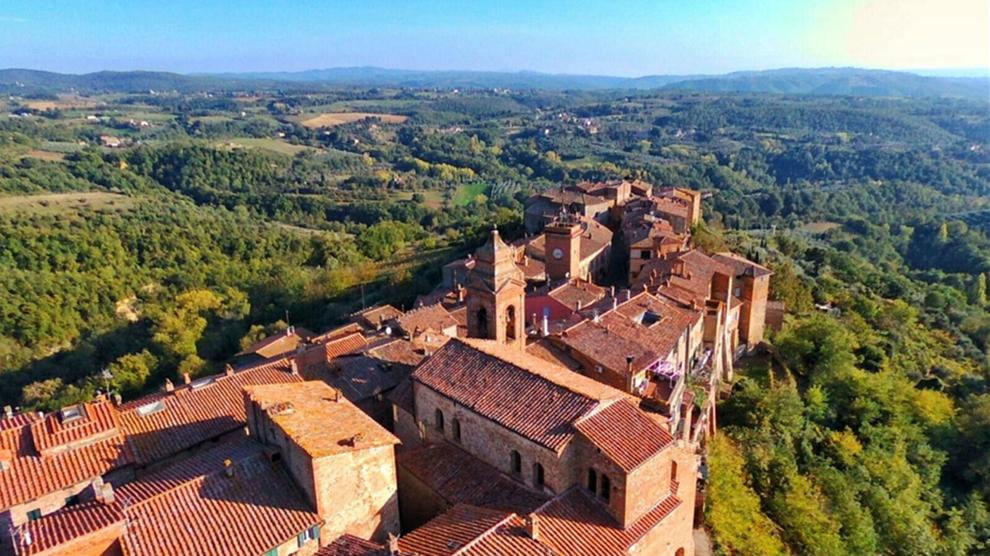 Located close to Rome in the region of Umbria, this tiny hilltop village offers one of the most stunning panoramas of central Italy across the ragged Apennine mountain range.
Surrounded by wild forests and streams, Monteleone di Orvieto is nicknamed "the red island rising from a green sea" thanks to the distinctive bright red artisan bricks found on many of its buildings.
The village was originally born from a lookout castle built to protect the nearby Orvieto town from attack back in the days when Italy was divided into bickering communes.
While the castle is no longer intact, remains of its fortified walls and towers can still be found.
With a landscape dotted with olive groves, fruit orchards and cereal plantations, as well as an ancient belvedere with panoramic view of the region, the quaint village is undoubtedly one of the prettiest under the radar spots in the country.