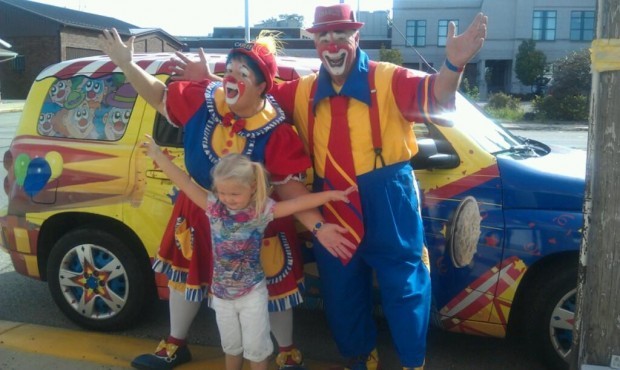 EUREKA - Kelly Miller Circus brings thrills, chills and affordable family fun to Eureka on Friday, Oct. 5. Tigers, Elephants, camels, clowns, dogs, ponies, aerialists, acrobats and much more make magic in America's one-ring wonder.
Kelly Miller, one of the greatest names in the international circus world, is heading for Eureka with performances at 4:30 and 7:30 p.m. Owned and produced by John Ringling North II, the energetic, two-hour spectacle headlines world-class circus stars from across the globe including: America's own Titan of the Tigers, the courageous Ryan Holder in the giant steel arena; direct from her appearance in the hit motion picture "Water for Elephants," the lovely and intrepid aerial star, Rececca Ostrof; and from Argentina the astonishingly astute Fusco Gauchos.
There's so much more including cavorting clowns, clever canines, prancing ponies and, of course the biggest stars of all, the world famous Kelly Miller Circus performing elephants. High in the Big Top, the lovely North Starlets, enchant audiences with their beauty and daring. Camels, zebras and dancers join in a salute to Las Vegas.
On circus day, the fun and excitement begins long before show time. Beginning at 9 a.m., the public is invited to join the circus family as the Big Top rises to the skies, aided by men, machinery and ponderous pachyderms.
The local appearance of Kelly Miller Circus is sponsored by Eureka Reagan Fest. Advance tickets are now on sale at Eureka IGA, Eureka Community Bank, Eureka Public Library and Eureka City Hall. Tickets bought in advance are $10 for adults and $6 for children. Tickets purchased on show day at the Circus Box Office will be $15 for adults and $7 for children.