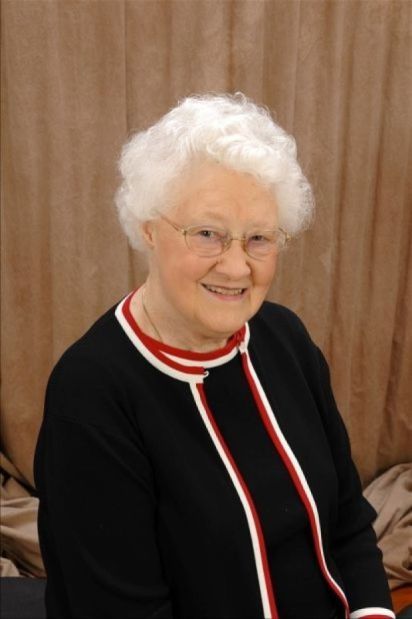 CHENOA - Hazel K. Todd, 91, died at 3:42 p.m., Wednesday, Feb. 19, 2014, at OSF St. Joseph Medical Center in Bloomington.
Services will be Saturday at 10 a.m. at the Chenoa United Methodist Church in Chenoa, with the Rev. Carrie Carnes officiating. Visitation will be today from 4 to 7 p.m. at Duffy-Pils Memorial Home in Chenoa. Burial will follow the service in Chenoa Township Cemetery, Chenoa.
Memorials may be made to the church or the Meadows Mennonite Retirement Community.
She was born Oct. 19, 1922, in Metamora, the daughter of Lester and Alvina Luckert Kent. She married Floyd Todd on June 29, 1947, in Gridley. He died Nov. 26, 2004.
Survivors include one son, Jeff (Nancy) Todd, Chenoa; one daughter, Jill (Chuck) Campbell, Normal; five granddaughters, Erin (Brian) Redd, Erica (Justin) Turner, Ashley (Dan) Butler, Kelly Todd and Haleigh (Dustin Cox) Todd; seven great-grandchildren; one adopted daughter, Kathy Traschel, Pontiac; one adopted granddaughter, Heidi (Bob) Gregory, Pontiac; two sisters, Betty McCanless, Eureka and Maxine Hoxworth, Centralia and one brother-in-law, Richard (Mary) Todd, Chenoa.
She was preceded in death by her parents, one brother and one sister.
Hazel was a secretary at Chenoa Grade School in Chenoa for 25 years. She was a member of the Chenoa UMC, including the UM Women, Chenoa Women's Club, Order of Eastern Star and the American Legion Auxiliary. Hazel was a volunteer at Meadows Mennonite Retirement Community, rural Chenoa, and OSF St. Joseph Medical Center.