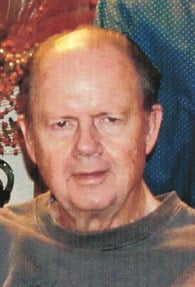 EUREKA - Ronald Dwaine Johnson, 74, died at 8:53 a.m., Wednesday, Nov. 20, 2013, at OSF St. Francis Medical Center in Peoria after a long battle with complications from Parkinson's disease dementia.
He was born Jan. 2, 1939, the son of John and Odelia Rippel Johnson. He graduated from Roanoke-Benson High School in 1957, where he met his future wife, Alice Oltman. They were married Jan. 10, 1960, at St. Paul's Lutheran Church in Benson. She survives.
You have free articles remaining.
Ron and Alice raised their family in the home his grandfather built in the early 1900's. He was a progressive corn and soybean farmer. Ron spent his entire life farming with brother, Rodney. He was also a skilled carpenter and enjoyed working on projects. Ron had a passion for travel which included journeys to Canada, Alaska, Mexico, Hawaii, China, South America and the Carribean Islands. Much of the American West was explored with his family via pickup camper. He was an enthusiastic snow skier and enjoyed an occasional snowmobile trip to the Tetons and Yellowstone National Park. Ron was a faithful member Trinity Lutheran Church in Roanoke, where he served as president of the church council.
Other survivors include one daughter, Lisa (John) Albers, Minnetonka, Minn.; one son, Tim Johnson, Nashville, Tenn.; two brothers, Roger (Martie) Johnson, Encinitas, Calif., and Rodney (Arlene) Johnson, Secor; one sister, Sharon (Jerry) Birkenbeil, Chatsworth and two grandchildren, Jess Albers and Alissa Albers.
Services will be Saturday at 11 a.m. at Trinity Lutheran Church with the Rev. Bruce Scarbeary officiating. Visitation will be Saturday morning from 9:30 to 11 a.m. at Trinity Lutheran Church. Burial will follow the service in Secor Cemetery, Secor.
Memorials may be made to Trinity Lutheran Church or to the Parkinson's Foundation.
To plant a tree in memory of Ronald Johnson as a living tribute, please visit Tribute Store.