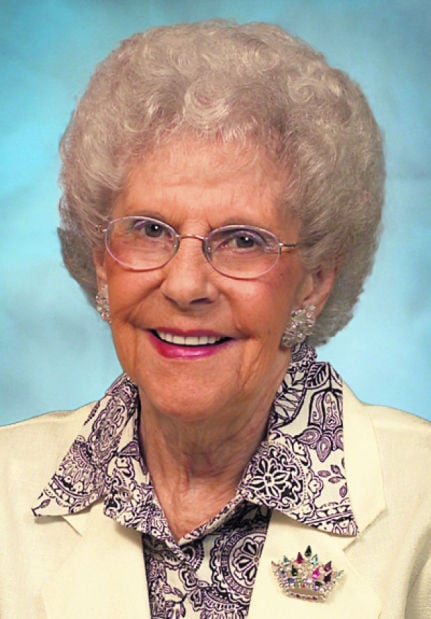 NORMAL – Ruth Alberta Alwes, 85, died Friday, Nov. 29, 2013, at the McLean County Nursing Home in Normal.
Services will be Friday at 11 a.m. at Otto-Argo-Calvert Memorial Home in Danvers with the Rev. Thomas Wirsing officiating. Inurnment will follow in Park Lawn Cemetery, Danvers. Visitation will be Friday morning 9:30 to 11 a.m. at the memorial home. Memorials may be made to the family.
She was born Feb. 17, 1928, in Atlanta, the daughter of Albert and Edith Sigler King. She married Melvin "Pete" Alwes on Sept. 27, 1946, in Danvers. He died Nov. 2, 2013.
Survivors include one daughter, Kathy (Nick) Alwes-Petri, Minonk; one son, Michael (Melanie) Alwes, Normal; four grandchildren, Michael (Mariah) Alwes Jr., Becky Alwes, Marc (Katie) Alwes and James Alwes and four great-grandchildren.
She was preceded in death by her parents and two brothers.
Ruth assisted her husband in the operation of Alwes Electric for many years. She was a member of Trinity Lutheran Church in Bloomington.