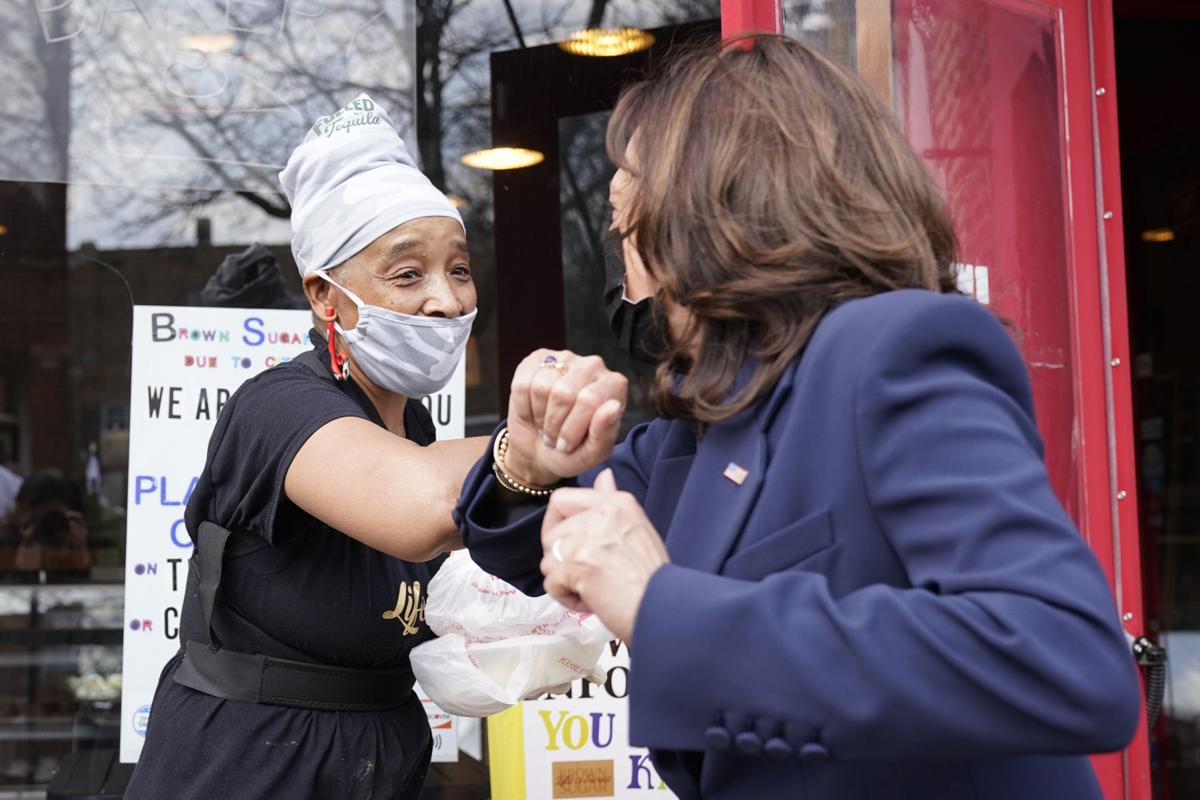 IN THE NEWS
COVID positivity,
hospital rates up
Public health officials on Wednesday announced 3,790 new confirmed and probable cases of COVID-19 out of 80,628 test results reported over the previous 24 hours, bringing the statewide seven-day rolling positivity rate to 4.1%, the highest that figure has stood since Jan. 30. Statewide, COVID-19 hospitalizations also increased Wednesday to a total of 1,710 individuals, the highest since mid-February. The increased case positivity numbers and hospitalizations have caused state officials to place a hold on the next steps for reopening that were announced late last month.
EVICTIONS: The Illinois Supreme Court issued an order this week creating stronger safeguards for tenants seeking rent relief under the governor's eviction moratorium. The revised order makes clear that a landlord challenging a tenant's eviction moratorium protections has to state the legal and factual basis for such a challenge.
HOMICIDES: At least seven people were shot to death in Chicago on Easter Sunday in separate attacks across the city, according to Chicago police. This year continues to shape up as deadlier in Chicago than last year as the first three months of 2021 ended with more homicides and shooting victims than were recorded during the same period of 2020, according to police statistics. 
LIABILITY: Illinois Senate Minority Leader Dan McConchie has introduced a bill to shield health care providers and others from being held civilly responsible for COVID-related injuries or deaths.
THEY SAID ... 
"We're all wondering if this was a lost year for our children. We worry if a year's worth of online classes and virtual play dates will impact their future in some negative way in the future." 
— Gov. J.B. Pritzker, urging school districts to carefully target roughly $7 billion in federal COVID relief funds
"And if you're worried about the vaccines being safe, I will tell you, I don't feel a computer chip in my arm, and also, hundreds of thousands of people right here in Central Illinois have safely gotten all three of these vaccines. It's safe. It's effective. Go get it done."
— U.S. Rep. Rodney Davis, R-Taylorville, calling on people to get a COVID-19 vaccination
ODDS AND ENDS
DEGREES: A bill that would allow Illinois community colleges to grant bachelor's degrees for early childhood education is awaiting consideration before a Senate committee.
FESTIVALS: Despite a sharp rise in COVID-19 cases, Mayor Lori Lightfoot again said on Wednesday she expects to see a more normal summer in Chicago this year than what the city experienced in 2020, including the possibility of summer festivals.
THE WATER COOLER
FIREWORKS: Fireworks enthusiasts want Illinois lawmakers to loosen some of the nation's strictest laws by legalizing backyard ground-based sparklers called "fountains," which many Illinoisans now buy in neighboring states. A bill sponsored by Democratic Rep. Bob Rita of Blue Island is awaiting a House floor vote. 
TAXES: Illinois Gov. J.B. Pritzker and six other Democratic governors have called on President Joe Biden to lift the $10,000 cap on state and local tax deductions that was a part of former President Donald Trump's massive 2017 tax law, arguing the "assault" disproportionately targeted Democratic-run states and ultimately increased taxes on families.
IN THE NEWS
Sports betting 
tops $2.46B
Illinois' sports betting market went live on March 9, 2020, and state officials say $2.46 billion was wagered in the first 10 months. Because of the pandemic, Gov. J.B. Pritzker suspended a requirement for bettors to register for accounts in person at betting facilities. That suspension, which ended Sunday, kickstarted online sports betting in Illinois, analysts say.
OUTBREAK: An otherwise unidentified rural Illinois bar cited in a Centers for Disease Control and Prevention report as the site of an event tied to a 46-case coronavirus outbreak and a school closure is in Douglas County, the county's health department confirmed. 
JOBLESS: The number of Illinoisans who applied for unemployment dropped 9% during the last week of March compared to the week before, new state data show. The 14,189 claims also represent a 92% decrease from a year ago.
SHOOTING: Chicago Mayor Lori Lightfoot said Monday she's ordered the police department to bring to justice whoever gave Adam Toledo, 13, the handgun he was carrying March 29 when he was fatally shot by a police officer.
KINZINGER: U.S. Rep. Adam Kinzinger, R-Channahon, reported raising $2.2 million in the first three months of the year — half for his reelection fund and half for his anti-Trump political action committee.